Spire (SPI) deal with NHS England boosts stock further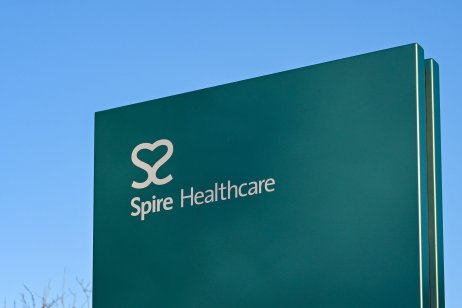 UK-based private hospital group Spire Healthcare Group reached an agreement in principle to provide support to National Health Service England (NHSE) and its patients during the ongoing Covid-19 pandemic.
The agreement followed detailed discussions between the NHSE and a number of independent providers, as uncertainties regarding stretched resources continued due to the Omicron variant.
While the final details of the new contract are yet to be agreed upon, it would operate on similar terms to the one put in place during January-March 2021, which was announced at the end of 2020.
The agreement in principle is for payment by activity based on the NHS tariff – a set of prices and rules to help commissioners and providers of NHS care give the best value to their patients. Minimum value guarantees would apply.
Work under the agreement would start today, 10 January, and the contract will expire on 31 March 2022. There will be no extension or cancellation unless mutually agreed.
Relieving pressure on the NHS
Under the agreement, Spire Healthcare, as well as other independent providers, would continue to relieve pressure on NHS hospitals in England by treating NHS elective patients and providing urgent cancer work.
Under the terms of the deal, Spire Healthcare would continue to treat private patients, whilst supporting the NHS.
If required, Spire Healthcare would allow NHSE access to 100% of its facilities and teams on a local, regional or national basis in the event of a surge of Covid-19 patients in NHS hospitals in England.
If a Spire Healthcare hospital is 'in surge', the company would receive 100% cost recovery for its services.
Spire Healthcare's stock price rose slightly in early-morning trading – up 0.43% to 251.58p.
The London-listed stock has performed strongly since Covid hit UK shores. In March 2020, when the pandemic first took hold, Spire shares were priced at 52.60p; now the stock is valued at 251.58p.
What is your sentiment on LLY?
Vote to see Traders sentiment!
Stocks benefitting from Covid
Spire joins a host of other healthcare names that have seen their stock rise due to the pandemic.
Pharma giant Roche, a diagnostics specialist, benefited from the rollout of its polymerase chain reaction or PCR tests for Covid. The company's share price stood at CHF309.70 at the beginning of February 2020 (prior to Covid lockdowns and mass global infections) now stands at CHF378.
Nasdaq-listed Regeneron Pharmaceuticals, which worked on repurposing anti-inflammatory drugs for use against Covid, saw its share price rise from $381.87 in early February 2020 to $603.73.
Similarly, New York-listed Eli Lilly's stock price stood at $122.4 on 20 March 2020 and is now valued at around $259.
Moderna, the US vaccine specialist, which was valued at just $18.23 on 21 February 2020, peaked in September 2021 at $449.38 before falling back to $213.86 today.
Chinese-based medical devices company Mindray – which amongst other things builds and develops ventilators, has seen its stock rise from CNY236 in late March 2020, to its current valuation around the CNY326 mark.
Moderna, the US vaccine specialist was valued at just $18.23 at 21 February 2020 – the stock peaked in September 2021 at $449.38 before falling back to $213.86 today.
Moderna's falling stock price at the tail-end of 2021 owed much to rival Pfizer announcing positive data on its COVID-19 oral antiviral treatment.
In early November 2021, Pfizer revealed Paxlovid, which originated in Pfizer's laboratories, would be the first oral antiviral of its kind and subject to approval could be prescribed more broadly as an at-home treatment to help reduce illness severity, hospitalizations, and deaths, as well as reduce the probability of infection following exposure, among adults.
Significantly, it had demonstrated 'potent antiviral in vitro activity against circulating variants of concern, as well as other known coronaviruses', suggesting it could be used effectively as a therapeutic for multiple types of coronavirus infections.
The day Pfizer announced its Paxlovid update (Nov 5), Moderna's share price immediately dropped to $236.99 from $284.02 – the stock has not since been anywhere close to its September $449 peak.
By contrast, Pfizer except for a short dip in early December has seen a steady rise in its stock price – from $43.85 (the day before the Paxlovid announcement) to the $55.71 price it has today.
Read more: Five charts on why Omicron could worsen global inflation