Spine surgery innovator Accelus to launch IPO via SPAC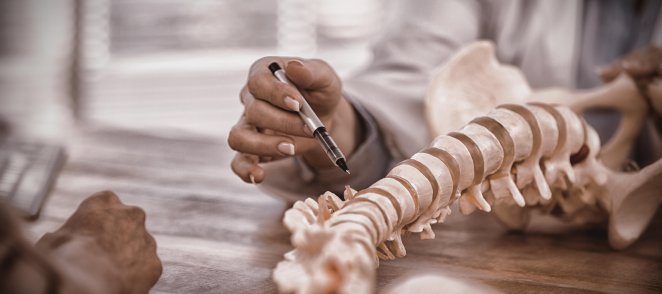 Accelus, a company striving to make minimally invasive procedures the standard in spinal surgery, announced on Monday a business combination with CHP Merger Corp, a SPAC, to launch an IPO.
The Florida-based company is seeking an initial valuation of $482m (£359m), offering spinal implants, surgical robotics, Adaptive Geometry and other technology to improve results and efficacy of treatment.
This will be the company's second merger within a year, albeit of a different variety since the company was formed through a combination of Integrity Implants and Fusion Robotics in July. The SPAC transaction is expected to be completed in early 2022.
Leadership and innovation
CHP is a blank-check company with experience in the fields of health and medicine. Its chairman Joseph Swedish is approaching half a century overseeing players in the industry, including his tenure as CEO of Anthem.
Accelus's CEO and co-founder Chris Walsh also has extensive experience in the field, having worked at NuVasive and Stryker previously. He touted a portfolio of differentiated, high-margin products and an innovative approach to spinal care. One example is its FlareHawk interbody fusion device, an implant designed to improve precision and reduce invasiveness in spinal fusion procedures.
"Our products can uniquely meet demand across broad market segments with adaptable solutions to cover each surgeon's preferred approach and each healthcare facility's space and budget limitations, embodying our principle of access without compromise," Walsh said. "This transaction stands to significantly accelerate our commercial efforts and to transform spinal surgery with [minimally invasive] approaches."
SPACs for medtech
SPAC mergers have proliferated during the young decade, and medical speciality enterprises, often referred to as the "medtech" sector, in particular have taken a shine to them. Chardan Investment Bank's Jonas Grossman predicted an uptick in both mergers featuring innovative medtech companies and the formation of medtech-specific SPACs early this year, and both predictions have come to fruition.

Foot-and-ankle specialist Paragon 28, which has similar goals to Accelus but in a different area of the body, rose 23% on Monday, which placed it within reach of its highest point since it began trading last month. Minerva Surgical, which focuses on treatments for uterine bleeding, has held relatively steady since its debut last month, as has cosmetic body-shaping outfit Airsculpt.

LAVA Medtech, VIDA FLaSH Acquisitions and Medtech Acquisition Corp were among the industry-specific SPACs to announce IPOs of their own in the past year.
Israel's Memic Innovative Surgery, a surgical robotics developer, and HeartFlow, a cardiovascular imaging enterprise, are on the growing list of medtech companies headed to market in the near future.
Read more: AirSculpt Technologies shares soar in IPO debut