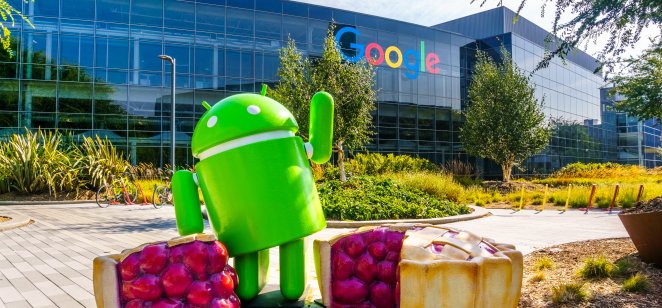 The South Korean regulator has slapped a KRW207bn ($177m) fine on Google on Tuesday 14 September, based on the anti-trust grounds of the tech giant's Android operating system.
In a statement, the Korea Fair Trade Commission (KFTC) said Google's Android OS, used in around 80% of global smartphones, has abused its dominant position to obstruct smartphone makers from modifying Android operating systems or using systems developed by others, Yonhap news agency reported.
The regulator found that Google has hampered market competition by requiring phone-makers to sign an anti-fragmentation agreement (AFA), barring them from installing or developing modifications on the operating system known as Android forks.
Reviving competition
"We expect the latest measures will help set the stage for competition to revive in the mobile OS and app markets. This is also expected to help the launch of innovative goods and services in smart device markets," the KFTC said.
Google will appeal the decision, it said in an email to Capital.com, adding that "Android's compatibility program has spurred incredible hardware and software innovation, and brought enormous success to Korean OEMs and developers. This in turn has led to greater choice, quality and a better user experience for Korean consumers."
"The KFTC's decision released today ignores these benefits, and will undermine the advantages enjoyed by consumers."
The fine comes just two weeks after South Korea passed a bill that bans app-store operators such as Google and Apple from exclusively charging software developers using their in-app payments, making it the first country to enact such a law against global tech giants.
Other anti-trust investigations against Google
The KTFC is looking into three more allegations related with Google, Yonhap further reported.
The regulator is investigating whether Google allegedly forced mobile-game developers to launch them only on Google's Playstore and if it has conducted unfair business practices regarding digital ads.
The KTFC is also investigating whether Google's billing policy is harming competition.