Sotheby's postpones Twitter NFT charity auction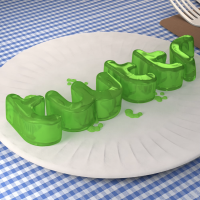 Sotheby's postponed its charity auction of Twitter-related non-fungible tokens (NFTs) which was scheduled to close Tuesday at 4:00 p.m. EST (UTC-5), Sotheby's confirmed.
"We decided to postpone the Gifted auction to a later date in order to give everyone the chance to participate in this sale and best support this incredible cause," said Sotheby's Senior Press Officer Derek Parsons in an email.
The seven lots, consisting of original NFTs initially minted and given away to 140 random Twitter users earlier this year – hence the auction's name Gifted: The 140 Collection – were being auctioned by seven of the 140 recipients with proceeds going to healthcare worker charity Sostento.
Bids as high as $5,500
Bidding began Monday, 22 November with initial $50 bids. As of Noon EST Monday, the NFT with the highest bid was Lot 5: 'Rare Form', which sat at $5,500 before being pulled. Closely behind was Lot 3: 'Furry Twitter' at $4,500. The remaining five lots were all bid between $1,600 and $3,200.
The auction was taking place online over Sotheby's Metaverse NFT auction platform. In total, the seven lots were bid at just over $21,000 combined and a roughly $3,100 per-lot average bid. No specific date was given for the resumption of bidding on the lots.
Inspired by charity
The NFT minting and giveaway were inspired by Twitter CEO Jack Dorsey selling a digital representation of his first-ever Tweet over the microblogging platform for $2.90m in March 2020. Dorsey donated the proceeds to Covid-19 relief charities focused on Africa.
"The genesis of this sale is from our exploration of NFTs as a way to bridge that gap, and it is incredibly exciting to work side-by-side with Sotheby's in bringing together the NFT community in the spirit of giving for our health-care heroes, and it's all happening on the biggest stage possible," said Sostento CEO Joe Agoada in a release announcing the sale.
Read more: Sotheby's auctioning Twitter NTF's to benefit health-care charity