Sonm price prediction: What is sonm (SNM)?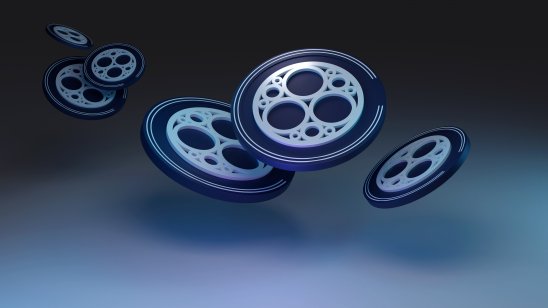 Sonm (SNM) aims to link people up to deliver a collaborative take on computing power. Let's see what more we can find out, and also examine some of the sonm price predictions that were being made as of 22 November 2022.
BNB/USD price chart
One of the important developments over the past 10 years or so in computing has been cloud technology. This allows people to store data away from their hard drive, meaning that, at least in theory, their computers do not get clogged up with files and data that could slow things down. This also means that there is the possibility for people to collaborate on projects remotely and share files and data.
There is a link to blockchain technology and cryptocurrency, too, as the blockchain offers people the chance to make transactions and store information in a shared space.
One platform that links the blockchain and the cloud is SONM. This network actually utilises a slightly modified form of cloud computing technology which it calls fog computing. The idea here is to create a worldwide marketplace of shared computing power. In turn, this will make the act of crypto mining – the process of adding blocks to a blockchain and earning rewards for doing so by solving increasingly complex mathematical equations using computers – an easier, more collaborative effort. As the platform's whitepaper says: "In SONM we join two global markets: the market of mining and the market of calculations using traditional cloud providers, so our clients (computation consumers and resource customers) receive conditions for mutually beneficial cooperation."
Every blockchain-based network needs to have its own cryptocurrency, and SONM has the conveniently-named sonm token, also known by its ticker handle, SNM. This crypto is used to carry out transactions and settle orders on the SONM network, making it a utility token.
The sonm cryptocurrency originally existed on the Ethereum (ETH) blockchain before moving onto the Binance (BNB) blockchain in the middle of 2022. Although the main SNM crypto is the one on Binance, the Ethereum version still exists and can still be traded. As a result, you might see the Ethereum SNM referred to as sonm [ERC20] and the Binance one called sonm (BEP-20). However, we will be referring to the Binance-based token, which is the newer version that has more support, as SNM. Therefore, you shouldn't be too confused if you read about a sonm (BEP-20) price prediction, because it is the same thing. Also, because, as its optional long form names suggest, SNM is a token, rather than a coin. You might read about such things as a sonm (BEP-20) coin price prediction, but those are, technically speaking, wrong. What might muddy the waters even further is that, according to the whitepaper, SONM itself is a blockchain, just not the one its native token is ultimately based on.
SONM was founded in the mid-2010s by the Russian crypto entrepreneurs Aleksei Antonov and Sergey Ponomarev and, in case you are wondering, SONM stands for Supercomputer Organised by Network Mining.
Sonm price history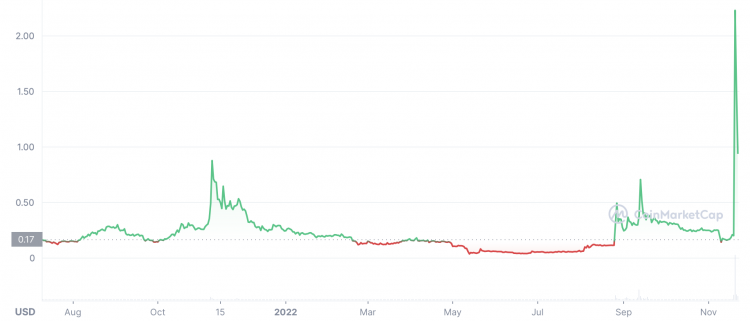 SNM price history from launch to present – Credit: CoinMarketCap
While past performance should never be taken as an indicator of future results, knowing SNM's price history can help give us some much needed context when it comes to either making or interpreting a sonm price prediction.
When the Binance version of SNM first hit the open market in July 2021, it was worth about $0.17. At that time, the market was sluggish after a downturn, and it was not until November when crypto growth, triggered at least in part by bitcoin (BTC) reaching new heights, saw the token reach highs of above $0.85. After that, though, there was another fall back and SNM closed the year at $0.2462.
While 2022 has been a poor year for crypto and SNM has suffered along with most of the rest of the market throughout the year, there does appear to have been a bit of an unexpected turnaround recently. However, things have not always gone so well in 2022, as the token slid down to below $0.20 in February, with a low point coming in the wake of Russia's invasion of Ukraine on 24 February, when it fell to $0.1138. There was something of a recovery in March, as a bull run towards the end of the month culminated in a periodic high of $0.1837 on 5 April, but it was downhill from there.
The following month, the depegging of the UST stablecoin and the collapse of the associated LUNA cryptocurrency saw SNM fall to an all-time low of $0.03708 on 12 May. Some halting recovery followed, with the token finally breaking past $0.10 in early August. More growth took SNM to a high of $0.8861 on 12 September as a Binance listing generated interest. In the wake of the collapse of the FTX (FTT) exchange, howevert, SNM sank to $0.1416 on 9 November.
Less than a fortnight later, on 19 November, the token suddenly, inexplicably, exploded, breaking past the dollar for the first time before reaching a scarcely-believable all-time high of $13.54 the next day. By 22 November 2022, things had settled down and SNM was worth about $1.10. At that time, there were 44.4 million SNM in circulation, representing the total supply. This gave it a market cap of around $49m, making it the 330th largest crypto by that metric.
Sonm price predictions
Let's now take a look at some sonm price predictions that were being made as of 22 November 2022. Keep in mind that price forecasts, especially when it comes to something as potentially volatile as cryptocurrency, very often wind up being wrong. Also, a great many long-term crypto price predictions are made using an algorithm, which means that they can change at a moment's notice.
CoinCodex had a short-term SNM price prediction that was rather gloomy. It suggested that the token could fall to $0.9602 by 27 November, and could then drop significantly to $0.713776 by 23 December. The site's technical analysis for sonm was neutral, with 24 indicators making bullish signals against 14 indicators making bearish ones.
DigitalCoinPrice made a sonm crypto price prediction that argued the token could reach $1.11 this year, $2.33 next year and $3.11 the year after that. By 2025, the site said, SNM could be trading at around $4.20, before potentially going on to hit $4.48 in 2027 and $6.80 in 2028 before closing the decade at $9.51. The site made a sonm price prediction for 2030 that said the crypto could break through the $10 barrier to stand at $13.31 that year before potentially improving to $18.11 in 2031.
CryptoPredictions.com had a sonm token price prediction that argued that the crypto could be worth $1.518 at the end of 2022 before going to a slow, slight decline to close 2023 at $1.507 and creeping down further to $1.498 in November 2024. The site then made a sonm price prediction for 2025 that saw the token open the year at $1.508 before reaching $1.573 in November and reaching $1.581 in December 2025. By the end of 2026, the site said, SNM could be trading at $1.697.
Finally, WalletInvestor was also somewhat upbeat when it came to making a sonm price prediction for 2023. The site suggested that the token's price could rise over the next 12 months and reach a potential $2.04 by November next year, before possibly continuing to grow to hit a fraction of a cent below $4.29 in five year's time.
When considering an SNM token price prediction, it's important to keep in mind that cryptocurrency markets remain extremely volatile, making it difficult to accurately predict what a coin or token's price will be in a few hours, and even harder to give long-term estimates. As such, analysts and algorithm-based forecasters can and do get their predictions wrong.
If you are considering investing in cryptocurrency tokens, we recommend that you always do your own research. Look at the latest market trends, news, technical and fundamental analysis, and expert opinion before making any investment decision. Remember that past performance is no guarantee of future returns. Never trade with money that you cannot afford to lose.
FAQs
Is sonm a good investment?

It is hard to say. While the token has enjoyed some significant upward price movement recently, we don't know if this is something that can be built on, or whether it is one of the many spikes that hit all different kinds of cryptocurrencies. A lot will depend on how the crypto market performs as a whole.

Remember, you should always carry out your own thorough research before making an investment. Even high market cap cryptocurrencies can be affected by bear markets. So investors should be prepared to make losses and never purchase more than they can afford to lose.
Will sonm go up or down?

No one can tell for sure. While the likes of DigitalCoinPrice are upbeat about the crypto's chances, sites such as CoinCodex are a bit more cautious when it comes to the sonm future price and what they think it might be. You need to remember that price predictions very often turn out to be wrong, and that prices can, and do, go down as well as up.

In volatile cryptocurrency markets, it is important to do your own research on a coin or token to determine if it is a good fit for your investment portfolio. Whether SNM is a suitable investment for you depends on your risk tolerance and how much you intend to invest, among other factors. Keep in mind that past performance is no guarantee of future returns. And never invest money that you cannot afford to lose.
Should I invest in sonm?

Before you decide whether or not to invest in sonm, you will need to do your own research, not only on SNM, but on other cloud-related crypto coins and tokens.

Ultimately, though, this is a question that you will have to answer for yourself. Before you do so, however, you will need to conduct your own research and never invest more money than you can afford to lose because prices can go down as well as up.