Software developer EPAM rises 17% as it joins S&P 500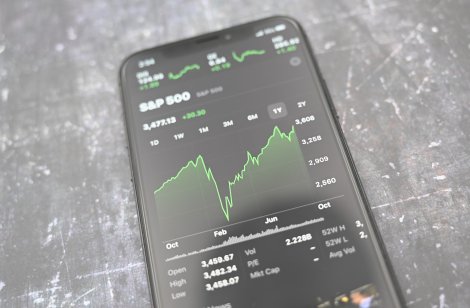 Software development company EPAM Systems' share price rose by as much as 17.6% on Wednesday following an announcement that it would join the S&P 500 next week.
Investors who track the performance of the index were made forced buyers of EPAM Systems as its share price shot up as high as $700 per share – a more than 100 point gain over the prior day's close of $595.03 per share.
As legacy companies switch their systems over to new cloud-based digital services amid the pandemic, EPAM has been busy developing solutions for its clients, sending its shares 96.87% higher year to date.
Railway company disappearing
EPAM is expected to replace railroad company Kansas City Southern on the S&P 500 prior to the market's open on Tuesday, 14 December.
The spot is opening because Canadian Pacific Railway is expected to close on its acquisition of Kansas City Southern in the coming days. Canadian Pacific is valued at $31bn and will create the first single-line rail network linking the US, Mexico and Canada, according to a company press release.
Index funds, exchange-traded funds and mutual funds that track the performance of the S&P 500 are expected to buy shares of EPAM Systems ahead of its inclusion in the index, which tracks the share price of 500 of the largest large-cap companies trading in the US.
Analyst outlook on EPAM
EPAM shares have generally been on the rise this year but have had some ups and downs, trading as low as $314.08 per share and as high as $725.40 per share over the last 52-weeks.
The average analyst consensus price target for EPAM is $649.88 per share with a wide range of $444 to $824 per share, according to MarketBeat. As of December, all nine analysts covering the company gave it a buy rating.
Wedbush analysts Moshe Katri and Ryan Campbell are some of the more bullish voices for the credit calling for a price target of $800 per share, according to a November report sent to Capital.com.
Broad-based demand
Last month, EPAM management said demand remains broad-based with clients looking to accelerate spending on all things digital, generating opportunities for multi-year work in various sectors including cloud, insurance, and modern architecture, the Wedbush analysts noted.
Specifically, only 25% of work has shifting to the cloud and a number of verticals – including insurance ­– continue to run on legacy mainframes as digital savvy employees and clients force companies to restructure their digital architecture.
"This year, EPAM's growth rates accelerated from mid-20% to mid-30% relative to the market's growth rate of about 7%," the analysts said.
Read more: Third Pfizer (PFE) vaccine neutralises Omicron, study finds