Singapore's UOB to boost investment in digital services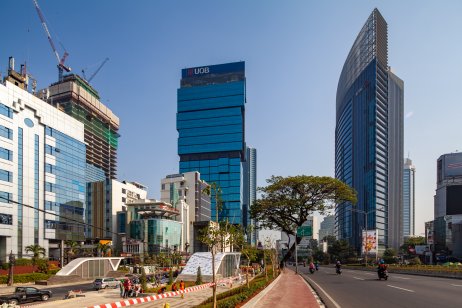 United Overseas Bank (UOB) will invest SGD500m ($368.5m) over the next five years to expand its digital banking services in Singapore and other Southeast Asian countries.
In an emailed statement on Wednesday, the bank said it will combine TMRW, its digital platform in Indonesia and Thailand, with its UOB Mighty. The combined platform, called UOB TMRW, will be rolled out to Singapore customers in the final quarter of this year.
Wee Ee Cheong, deputy chairman and CEO of UOB, said that the Covid-19 pandemic has accelerated digital adoption "to the point where digital is no longer one segment's preference but the dominant preference. Now is the right time to bring our digital bank capabilities together. By harnessing the best of TMRW and UOB Mighty in one platform, we can tap economies of scale."
Doubling retail customers by 2026
The accelerated digital adoption has resulted in digital payment channels in Singapore rising by over 200% in 2020, with use of physical cash deposits and withdrawals falling by more than 30%, according to UOB.
After the UOB TMRW roll-out in Singapore, the bank will progressively introduced the platform to other countries in the following 18 months. By 2026, it aims to double the number of retail customers using its digital platform to over seven million.
"We envision a future where the UOB digital banking experience and the solutions and services we offer are adapted to each customer, based on their banking patterns," said Kevin Lam, head of TMRW and the bank's group digital banking.
Read more: India and Singapore to link mobile-based payment ecosystems