SilverBox Engaged Merger (SBEA) files restated earnings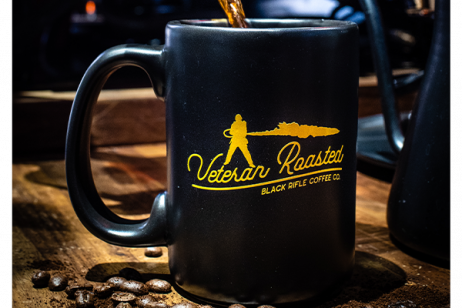 SilverBox Engaged Merger (SBEA) restated its first and second quarter 2021 earnings Monday, after clarification by the US Securities & Exchange Commission (SEC) regarding the accounting of public and privately placed warrants related to the blank cheque firm's initial offering of shares to the public.
As a result, Silverbox revised its earnings-per-share for the three months ended 31 March upwards to a $0.06 per-share loss, from the previously reported $0.15 per share loss. For Q2 2021 ended 30 June, SilverBox revised its earnings lower to $0.23 per share, versus the previously reported $0.86.
Material weakness
"In light of this restatement, the company's management has concluded that a material weakness exists in the company's internal control over financial reporting for all periods affected and that the company's disclosure controls and procedures were not effective," SilverBox said in a regulatory filing.
The company has discussed this issue with Marcum, its independent registered public accounting firm.
At issue was how SilverBox accounted for its convertible PIPE warrants issued upon its initial public offering (IPO). For the first quarter, average shares subject to possible redemption was revised lower to 11.5 million from 34.5 million and for the second quarter, shares eligible for conversion was restated to 23.1 million.
SEC clarification
The move results from an SEC reporting clarification regarding reporting considerations for warrants issued by Special Purpose Acquisition Companies (SPACs) focused on settlement terms and provisions following a merger closing.
"As the warrants meet the definition of a derivative," the company stated, "the warrants should be recorded as derivative liabilities on the balance sheet and measured at fair value at inception (on the date of the IPO) and at each reporting date."
As a result of the SEC statement, the company re-evaluated the accounting treatment of the 11,500,000 public warrants that were included in the units issued by the company in its IPO and the 6,266,667 Private Warrants."
Merger with Black Rifle Coffee
SilverBox announced on 3 November an agreement to merge with Black Rifle Coffee in a combination that values the military-veteran-geared retail coffee house at $1.70bn (£1.24bn), or $10 per share.
The valuation is approximately four times Black Rifle Coffee's projected 2023 revenues.
The combination is expected to close in the first quarter of 2022.
SilverBox stock has been trading largely in a $10 per-share range since its 19 April IPO, except for a spike in share price following the merger announcement, which sent SilverBox shares to a $15.75 52-week high.
SilverBox opened unchanged at $10.15 per share in Monday trading in the US.
Read more: Black Rifle Coffee merger sends SilverBox shares up 74%