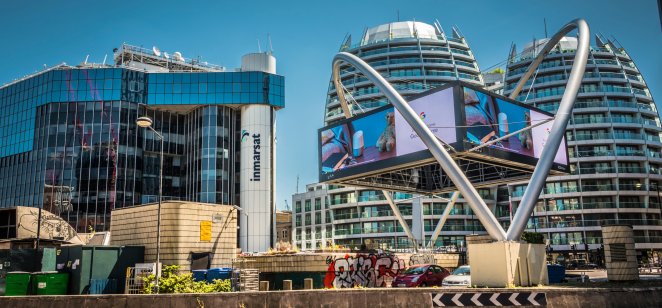 Private equity and venture capital (VC) investment in UK fintech enjoyed a sevenfold year-on-year increase to £27.5bn ($37.15bn, €32.46bn) last year, according to KPMG data, as per a report by the Financial Times (FT).
It is generally accepted that the UK is a world leader in fintech, so why isn't the UK attracting the lion's share of fintech initial public offerings (IPOs)?
As David Kness, investment director at Rathbones Investment Management, explains, "Fintech (technologies supporting the financial services industry) is the largest class of unicorns, and the UK has been successful in creating them.
"London has long been acknowledged as the financial capital of Europe and now dominates the fintech space, with all 14 of the UK's fintech unicorns based there. Companies include Monzo and Revolut (both banking services) and Rapyd (another payments company). In fact, three out of four UK unicorns are based in London."
Attracting late-stage capital: have the reforms helped?
Kness suggests that large funding rounds are challenging in the UK since there is less late-stage capital available. "In 2019, Europe as a whole invested $35bn in venture capital, while the US invested $116.7bn. This has tempted some UK businesses to relocate to the US," he said.
It seems that in order to grow, UK companies have to look to move their focus to the US and obtaining a listing there.
Tech executives and investors have urged the government to accelerate and extend reforms to the UK listings regime to attract fast-growing firms to London, said the FT report, which also cited some concerns that without action, the flow of IPOs could slow markedly this year.
It is almost a year since a Treasury-backed review was announced to look at an overhaul of company listing rules to enable London to compete better against its rivals in New York and Europe, and ultimately to make the market more attractive to founder-led tech firms.
However, senior sources within the fintech sector told the FT that the reforms have so far barely scratched the surface and have not changed any of the fundamentals of being listed in the UK. They added that the need to encourage more capital into London-listed tech equities had not been effectively addressed.
The sources argued that the government's claim that the surge in listings followed the reforms of dual-class share structures and free-float requirements did not stand up to close scrutiny, since most of these IPOs were completed before the reforms were enacted.
Weaker valuations = weaker appetite?
The numbers really aren't doing London IPOs any favours right now. Some argue that the UK really needs to prove its worth. As the FT reveals, London valuations are much lower than the US, which in itself could quell appetite for further London-based tech IPOs in 2022.
The Nasdaq Composite is trading at around 25 times forward earnings, compared to around 16.6 times for the FTSE Techmark All-Share.
Of the 37 tech IPOs last year, only 11 of the 37 are currently above their IPO price, according to the FT report. Some have taken a real battering – for example, AlphawaveIP, down 60%; Trustpilot, a third under its IPO price; and InTheStyle, which has seen its listing value halve.
All of this adds up to not exactly great PR for London listings. With the additional element of swimming against the general tide, it is perhaps little wonder investment appetite has weakened.
US a "better fit"
As Danni Hewson, financial analyst at AJ Bell, explains: "The US just seems to be a better fit for fintech IPOs than the UK. There's more money, more precedent and more confidence that turning that next page will have a happy ending if the tale is moved to America."
She adds: "Success stories don't make catchy headlines – there have been more than enough horrific IPO stories to report over the past 12 months to put even the most stalwart investor off their stride."
Hewson accepts there's an ongoing concerted effort to bring about change, to make the UK a more attractive place for fintech's IPO listings. Lord Hill's report was also a pivotal moment, but there is still a long way to go.
She says: "For years, governments have commissioned research aimed at pinpointing why the UK is so good at funding start-ups, but struggles with the rest of the journey. The answer may be that start-ups have a well-worn path to follow, with plenty of alumni to get inspiration from.
"[But] fintech founders and investors want the same thing: they want the opportunities, but they need a better framework if those opportunities aren't going to keep heading across the Atlantic."
Read more