Short squeeze target Camber Energy crashes on short-sell report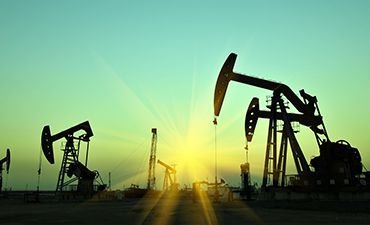 Following the recent retail-and-investor-driven run-up in the share price of Camber Energy Inc. (NYSE: CEI), the company has seen its share price crash from as high as $4.85 last week to a $0.90 Wednesday close.
The sell-off seems to have been spurred by a research report issued by Kerrisdale Capital, which is shorting the stock. In the report, Kerrisdale analysts cite a large, unreported, share dilution, a questionable corporate structure, and a carbon-capture machine that plans to sell C02 to marijuana growers.
Houston, Texas-based Camber, which had already been a heavily shorted stock, began to see its share price climb in early September. Business Insider credited a jump in share price from 29 September's opening $3.26 to $4.31 at the close to "retail traders hype[ing] up shares on social media," adding "data pointed to a potential short-squeeze opportunity."
Citing data from Fintel.io, BI reported short interest in Camber rose fourfold in September, adding it had a 23.5% short interest as a percent of float.
Report impact
As recently as 30 September, Camber shares traded at $4.31. Then on Tuesday, Kerrisdale's issued its report titled, "What If They Made a Whole Company Out of Red Flags?"
Camber shares opened Tuesday at $3.04 and have fallen more than 70% in the two trading sessions since. Over 422m shares of Camber traded on Wednesday alone.
Firstly, Kerrisdale analysts cite the lack of current filings with the US Securities & Exchange Commission as hiding the true number of outstanding shares. Kerrisdale estimated that due to unreported convertible debt, Camber could have as many as roughly 285m shares outstanding, versus Camber's, reported 104.2m float.
This "latent dilution" from potential debt-to-equity conversion makes Camber's "true overvaluation dramatically worse than it initially appears because of the massive number of common shares that its preferred and other securities can convert into."
Camber filing
Almost as if on queue, Camber filed a new 8-K with the SEC after Wednesday's market close reporting its number of shares outstanding at just over 249.5m. Camber cited "conversions into common stock by an institutional investor of shares of Series C Convertible Preferred Stock of the Company," for the new share tally.
But Kerrisdale doesn't stop with reported shares outstanding. Noting Camber's primary asset is a 73% stake in Viking Energy, which Viking's own financial advisor estimates an equity value under $20m, "with the 'purest' methodology… yielding the lowest estimate of $0 to $1m."
Additionally, Camber, via its ownership stake in Viking owns a 60.3% stake in Simpson-Maxwell and has secured a licensing agreement with ESG Clean Energy. Viking acquired each agreement with Camber funding the transactions, Kerrisdale alleges.
Kerrisdale explains Simpson-Maxwell is an engine assembly and servicing firm focused on Western Canada and ESG Clean Energy is a convoluted manufacturer of carbon capture technology with one contract and somewhat unrealistic dreams of providing carbon dioxide to marijuana growers.
"We are not involved in, nor do we comment on, the day-to-day trading of the company's common stock, said Camber CEO James Doris in a statement. "I can say, however, that our business relationships are legitimate and that we are firmly committed to improving the organisation's capitalisation and executing on our growth strategy."
When called by Capital.com for comment, the voicemail message on Doris's answering message said he was the CEO of Viking Energy. The request for comment was not returned.
Read more: Camber Energy (CEI) stock forecast: can this meme stock recover recent losses?