Shimao Group (0813) causes concern for Chinese property sector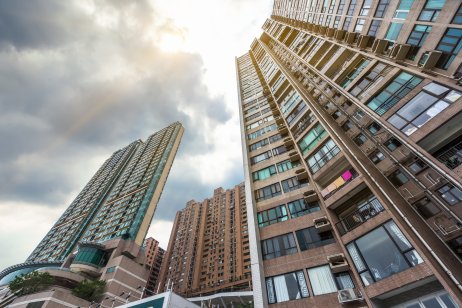 Chinese property developer Shimao Group Holdings saw its dollar bond prices plunge over the week on speculations that the company may be facing a cash crunch.
On Wednesday, the Shanghai Stock Exchange sent a letter to Shimao Group's mainland-listed unit, Shanghai Shimao, asking for clarity on an CNY1.65bn sale of its property management unit.
It was also reported that Shimao Group will cancel transactions of 93 flats in Shanghai due to technical difficulties, according to the South China Morning Post.
Bond prices drop
The negative news sent Shimao Group's dollar bond crashing from about 90 cents to 59 cents, on Wednesday, according to Bloomberg data. Over the week, Shimao Group stock has plunged more than 28%.
Shimao Group was considered one of the healthier property developers in China, with Fitch Ratings giving the company's bond a BBB rating, which is considered investment-grade, in its latest report on the company from September.
However, in early November, S&P Global Ratings had downgraded its long-term issuer credit rating on Shimao to BB+ from BBB, citing "tough business conditions."
Defaults will rise
"Shimao Group Holdings Ltd's contracted sales will be weaker than our previous forecast given challenging operating conditions in China's property industry. This will hinder the company's deleveraging prospects, in our view," said S&P Global Ratings.
"Defaults will rise under the shadow of sluggish sales, narrower funding channels, and some developers' inadequate liquidity management and hidden debt issues. Inability to mobilise their cash balance is also a concern," according to an S&P Global 7 December report on the Chinese property sector.
In recent weeks, the Chinese central bank has taken measures via banking reserve requirement ratio (RRR) cut and medium-term loans to prop up liquidity in the nation's banking system to provide much-needed support to the cash-strapped property sector.
Read more : Singapore real estate stocks slump after government curbs