Biogas shopping spree: Can $6bn investment help put RDS and BP on the ESG map?
Subscribe to Weekly Highlights
The major market events for the week ahead right in your inbox.
Subscribe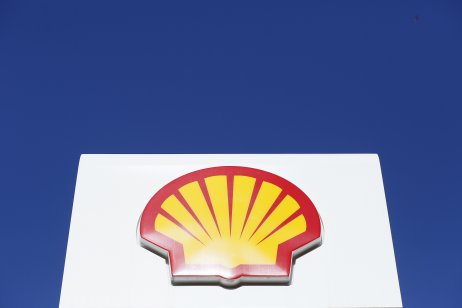 Content
Shell (RDS) has agreed to buy Europe's largest biogas producer Nature Energy for €1.9bn ($1.97bn).
And only last month BP (BP.) announced a planned $4.1bn acquisition of Archaea Energy, a US-listed biogas producer.
Can this (combined) $6bn investment help put RDS and BP on the ESG map?
Firstly, let's put some perspective on the acquisitions themselves. Given the capacity of Shell and BP's coffers – the outlay is not huge.
As Russ Mould, investment director at AJ Bell points out: "It is worth noting that while a €1.9bn deal for Danish biogas firm Nature Energy may sound like a material move, in the context of Shell's guided capital expenditure of more than $20bn for 2022 it is small fry."
However, he points out that the deals clearly indicate that the oil majors haven't taken their eye off the longer-term need to diversify away from fossil fuels.
Danni Hewson, investment analyst at A J Bell thinks the Shell acquisition has been well thought out.
"Shell has been under pressure to polish up its ESG credentials whilst maintaining its returns to shareholders. It's ongoing investment in renewable gas shows it's listening to critics and focussing on maintaining its ability to supply gas to consumers around the world at a time some consumers are trying to make good on net zero promises."
Hewson suggests that spending cash on green investments now is also a smart way of deflecting demands for further windfall taxes. "Shell is also long-sighted enough to understand the elevated oil price of the moment is unlikely to hold up as the geo-political situation changes," she says.
Ben Yearsley, investment consultant at Fairview Investing is not convinced, however, that the acquisitions will put Shell or BP on the ESG map.
"For ESG aficionados the fact Shell produces lots of black gold means it will never be on their radar. Alongside BP, it is trying to become more sustainable and an ESG improver. However, they will be pumping oil for decades to come so will probably never satisfy hard core ESG enthusiasts."
Jason Holland, managing director at Best Invest explains that with the global drive towards net zero, the oil and gas majors have increasingly been diversifying their interests and very sensibly repositioning themselves as broader energy firms while also exercising a much tighter capex discipline – something that has vastly, improved their profitably as they sweat existing cost bases.
"For many ESG investors, firms involved in fossil fuel are to be completely avoided, but in truth the transitioning of the energy giants towards alternative sources is going be vital in achieving a low carbon economy."
Hollands adds: "Ultimately we may eventually see some firms split off their traditional fossil fuel businesses to provide improved access to additional pools of capital for their future-proofed ventures".
What is your sentiment on RDSa?
Vote to see Traders sentiment!
Increasing demand for biogas
Nature Energy, established its first biogas plant in Denmark in 2015. It now has 14 plants and produces about 3,000 barrels of oil equivalent a day of biomethane.
Huibert Vigeveno, Shell's downstream director, said energy transition policies and customer preferences pointed to "strong growth in demand for biogas in the years ahead". He added that Shell would use the acquisition to develop a global business for the fuel.
"Acquiring Nature Energy will add a European production platform and growth pipeline to Shell's existing RNG projects in the United States. We will use this acquisition to build an integrated RNG value chain at global scale."
Shell confirmed that Nature Energy's 420 employees in Europe and North America will initially operate as a Shell subsidiary under its existing (Nature Energy) brand name.
The Shell share price rose in early trading this morning – up 1.33% to 2,392p. Over the year the stock is up just over 50%.
BP's share price was also up 1.26% this morning, at 489.65p. It's stock price is up 49.4% over the year.
Related reading