Shares of Australia's Telstra rise on 5G expansion plan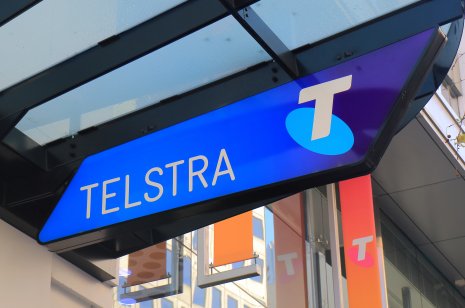 Australian telecom Telstra said on Thursday that it aims to extend 5G coverage to 95% of the island nation's population by full-year 2025, as a part of its T25 growth strategy plan.
Shares of Telstra gained over 2% on Thursday as the company laid out a strategic plan which will commence from full-year 2022 to the full-year 2025.
"We expect 80 per cent of all mobile traffic to be on 5G by FY25," said Telstra chief executive Andrew Penn.
T25 plan
As a part of its T25 plan, the company aims to deliver AUD500m ($366.8m) in net cost reductions.
Telstra said it is confident of maintaining a minimum 16% share dividend.
The company aims for underlying earnings before interest, taxes, depreciation and amortisation to grow at a compounded annual growth rate (CAGR) of mid-single-digit and earnings per share to grow at a CAGR of high-teens from full-year 2021 to the full-year 2025.
Target of 6 million
Telstra added it aims to increase underlying return on invested capital to around 8% by the full year 2023.
The company is targeting 6 million members to sign up for its rewards program, Telstra Plus, by the full year 2025. The Telstra Plus program currently has 3.5 million customers and under the T25 plan, it would be expanded into a full sales and marketing channel, the company added.
The telco also aims to reduce carbon emissions by 50% by 2030.
"We will have extended our 4G coverage to 100 per cent of our network by FY24 enabling us to continue to lead in composite coverage, speed, and performance for 4G and 5G as we close 3G. This will set us up well for early planning on 6G which will clearly be on the agenda by the end of T25," Penn said.
Read more : Australia's Canva now valued at bn