Shaftesbury (SHB) stock down nearly 4% after earnings update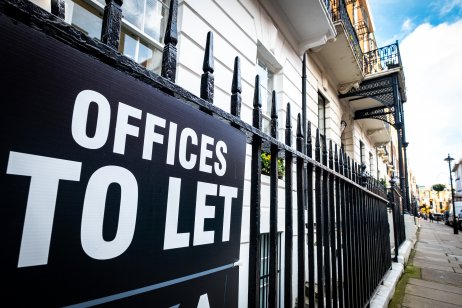 Shares in Shaftesbury were down 3.75% on Tuesday morning as the company published its full-year earnings and reported an annual loss due to the impact of Covid-19 restrictions on its business.
The London-focused commercial landlord, which owns about 600 buildings in the West End, said loss after tax for the year ended 30 September had narrowed to £194.9m ($259.59m), from £699.5m.
It said net property income was down 12.9% to £64.7m from £74.3m in 2020, due to occupier support, reduced rent collections and increased vacancy, particularly in the first half of the financial year.
Improving market conditions
However, the business said it had seen a significant improvement in occupier interest across all uses and also highlighted that rent collection had improved since pandemic restrictions lifted in July.
Shaftesbury said that 52% of contracted rent was collected in the first nine months of the year, rising to 75% in the final quarter, with 80% of October rent collected to date and further collections expected.
"We saw a swift rebound in demand for our exceptionally busy, central West End space as confidence grew, with £33.9m of letting activity in the year and another £6.3m since 30 September," the company said.
Shaftesbury also noted that rental support has now ended.
Looking ahead, it said it was positioning itself for the future and preparing for a faster-changing environment including adding specialist skills to its team.
Covid-19 response
Commenting on the results, Shaftesbury CEO Brian Bickell said: "'Freedom Day' on 19 July marked the first time in 17 months that our 600+ hospitality and retail occupiers, and businesses across the West End, could begin to trade normally. What followed has been a remarkable bounce back in activity, as domestic visitors and workers returned, with footfall and spending in our villages well on the way to returning to, or in some cases already exceeding, their pre-pandemic levels.
"Our response to the economic and social disruption caused by the pandemic has been to support our occupiers and community and to work with our fellow West End stakeholders. Its success has been rewarded by the speedy recovery in footfall and trading across our villages, which in turn has enhanced their appeal to new businesses and residents and restored our occupancy levels. It is also an endorsement of our credentials as a long-term, responsible, supportive landlord and partner," he said.
Bickell also noted the progress on Shaftesbury's road to recovery.
"Although there is still further to travel before certainty and confidence fully returns, we believe that the combination of our exceptional and adaptable portfolio, and our culture, people and relationships will deliver a sustained return to growth and prosperity, and ensure we live up to the expectations of our shareholders and other stakeholders, for many years to come," he added.
Read more: Omicron scare pushes global risk assets lower