Sector analysis: Investing in football clubs
Subscribe to Weekly Highlights
The major market events for the week ahead right in your inbox.
Subscribe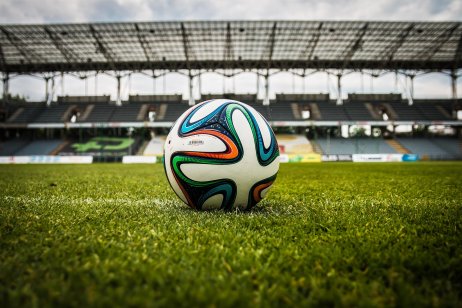 Never let your emotions cloud your judgment. Advice that's as well worn as any football cliché, but when it comes to investing in the beautiful game it is pure gold.
In the late 1990s and early 2000s there was a glut of listings by football clubs. Manchester United, Aston Villa, Chelsea, Newcastle United, Spurs – just to name five English clubs – listed to great fanfare, and made their fans next to nothing, if not less.
Many were raising money to help fund new stadiums – moving out of legacy homes in cramped residential inner city areas into grand new sporting cathedrals among the business parks of suburbia.
Bad loans
Others, perhaps, were raising the equity to rid themselves of decades of debt and try to lift themselves among the stars. Take the sad case of Leeds United.
It didn't raise cash on the stock market, but took out large loans on its prospects of TV rights and sponsorship deals from UEFA Champions League qualification.
It failed to qualify and nervous investors recalled the loans, leading Leeds into administration and eventually relegation.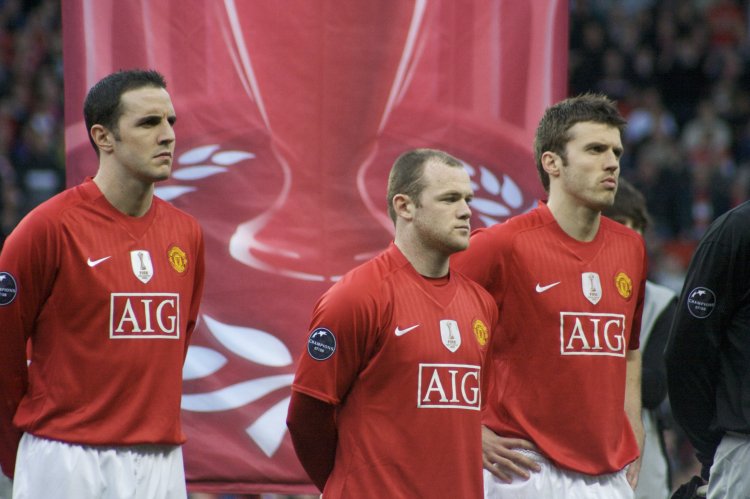 John O'Shea, Wayne Rooney and Michael Carrick lining up for Manchester United in the 2009 Champions League - Source: Wikipedia
Many clubs that listed have now returned into private hands – Chinese owners have snapped up half a dozen or so English clubs in the last couple of years, including Villa.
Manchester United remains listed, but on the New York Stock Exchange, and has returned only 17% since listing there seven years ago. Arsenal is listed, but at £17,500 a share, it's only for die-hards with deep pockets.
Turkish delight
As an example of the wild ride an equity holding in a football team can take you on, look at Turkish side Trabzonspor. It was the best-performing of the 22 clubs listed on European stock exchanges in 2016, up 123.6% on the year.
Not even the most knowledgeable pundit could have predicted that performance over the year. In fact the three best performers were all Turkish sides – the other two Besiktas and Galatasaray respectively 85.2% and 82.8% up on the year.
"These clubs' stock prices seemed to have been positively impacted by various non-sporting events such as new sponsorship agreements, development of new infrastructures and reforms in the league governance, all of which are seen to be factors increasing the commercial value of the Turkish top-division," says KPMG's Football Benchmark.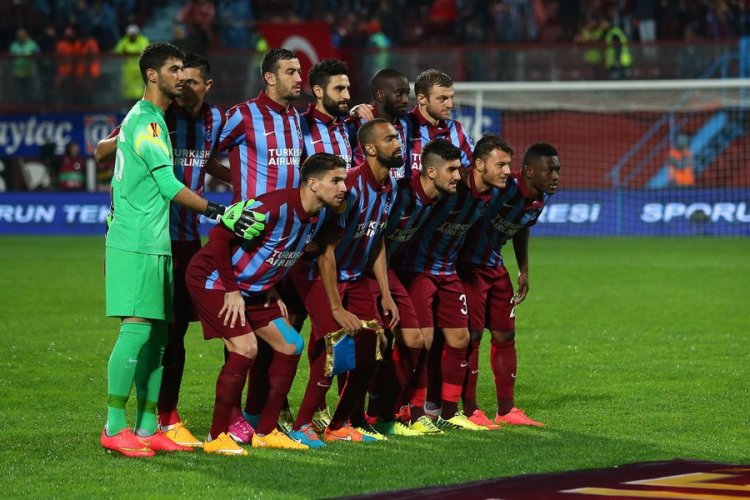 Turkish team Trabzonspor returned 123.6% in 2016, but don't expect a repeat of this performance - Source: Wikimedia Commons
Look at Trabzonspor's performance since it was listed, however, and it's a wild ride. Up only 29% since listing in May 2005.
If you'd bought on launch and then sold the shares at their peak in January 2011 when they qualified for a Champions League spot, you'd have returned 83%.
But if you'd bought at this peak and sold today, you'd have lost nearly 320%. It's a volatile sector.
Labour of love
Investing in football is a labour of love – you do it for the love of the team. Don't expect any significant returns from your investment. Why? Let's look at that a little more closely.
Costs
"Your assets are your employees. Invest more on those performing well. Let the non performers go," says Manoj Arora in his book From the Rat Race to Financial Freedom.
The problem with this is, in a football club, not only are players your biggest assets, they are also your biggest liabilities.
They cost a fortune to buy from other clubs, they demand astronomical salaries, their performance is unreliable, most are disloyal and capricious. Meanwhile, stadiums cost a lot to buy, maintain and light.
Your assets are your employees. Invest more on those performing well. Let the non performers go
by
Manoj Arora in his book From the Rat Race to Financial Freedom
Profits
In its "benchmark" report in January UEFA, European football's governing body, reported that Europe's football clubs had increased profits by €1.5bn over the past two years. This, however, was only after many years of substantial losses.
In 2011, new Financial Fair Play (FFP) rules kicked in, restricting how much teams can spend as a proportion of revenue income. Aggregate operating losses that year were €382m.
Four years later, in 2015 – the latest year UEFA figures are available for – an aggregate profit of €727m was recorded.
Increased television revenues and merchandising have helped, but costs remain a painful reminder that talent doesn't come cheap.
Other avenues?
There are unlisted investments one can make.
Some clubs have had to be rescued from bankruptcy by supporters' consortiums or are phoenix clubs – risen from the ashes of deceased teams, thanks again to the persistence of loyal fans.
Most will still welcome further investment. But again, this is for love, not the returns.
But let's take a look at what beats the heart of a listed football club.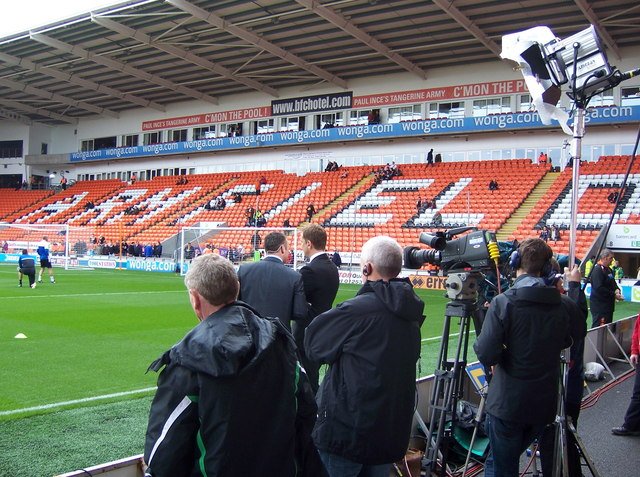 Football broadcasters: The more broadcasters lavish on coverage, the bigger the slice for the best teams - Source: Geograph
What affects the sector's share prices?
TV deals - the more the broadcasters lavish on football coverage, the bigger the slice for the best teams. Watch out for the broadcasting rights negotiations when deals are due for renewal.
Regulations - disasters such as the Bradford fire and Hillsborough had a far-reaching impact on stadium design. Costly renovations were needed at many clubs. Any such regulatory requirements now, would affect shares in the whole sector.
Fans' behaviour - following the Heysel Stadium disaster in 1985, English teams were banned from European competitions for five years. Any such ban would make shares in the sector sink.
Sector downgrade - as in any business sector, downgrades by investment banks sink sectors. This is unlikely because very few institutional investors cover the football sector.
What can make one company buck the trend?
Being the best - or being terrible.
What can make a company's share price fall?
Results - on the pitch. A team with fading fortunes on the pitch will see its share price fall as its position in the league descends. If you're riding high – perhaps with prospects of making the Champions League, or equivalent, your shares will flourish. A good cup run will also have positive impact.
Results - financial accounts. A team that's doing poorly will find attendances on matchdays drop and merchandising revenues decrease. It's also likely, that unless you're involved in a relegation battle, the TV broadcasters are no longer interested. All will have a negative impact on the profit and loss account.
Transfers - get a quality player and the shares are likely to respond well; lose a good player and the opposite effect is likely.
Management - a weak manager with the backing of the board will push shares lower. Change in management can give a stock a boost in all industry sectors.
Financial irregularities - see bungs below
What should I look out for in company accounts?
Strong revenues - from season ticket and matchday seat sales, merchandising, TV broadcasting rights.
Lower costs - look for a team with good results on the pitch whose players don't cost a fortune.
Bungs - let's not be naive. There's a history of financial irregularities in football club accounts – naming no names. If you spot a vast sum of money attributed to "kit cleaning" be wary.
What else is there to look for?
Not a lot, really. Just to reiterate, that buying shares in football clubs is an investment of the heart, not of the head.
Any industry of real business repute doesn't have assets that act more like liabilities.
Petulant behaviour by players on and off the pitch, and the actions of knuckle-dragging thugs masquerading as fans bring the sport into ever greater disrepute.
Yet its popularity survives, and maybe with this the new breed of international owners can learn how to change a sport into a successful business.
If this can be done, then the time will be right for more football flotations.