ScS sees stock price dive as order book weakens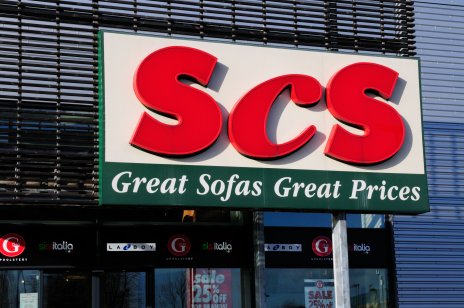 ScS Group (SCS), the UK retailer of furniture and floorings, saw its stock price plummet today after a trading update revealed a major fall in orders.
In mid-morning trading, the ScS stock price had fallen over 14.86% to 212p.
The trading update from ScS, revealed a one-year like-for-like order reduction of 10.6%, following what the company called an unprecedented period of pent-up demand at the beginning of the prior year.
The group said it had a strong start to the year, resulting in two-year like-for-like order intake growth for the first nine weeks.
However, over the past seven weeks, the group has seen a reduction in store footfall and conversion with consumers spending less on big-ticket discretionary purchases.
Shopping trend
ScS suggested this has been driven by a change in behaviour with consumers shopping earlier for Christmas compared with previous years.
The company also stressed that extended product lead times, currently being experienced across the furniture and wider retail industry, were also having an impact on current purchasing trends.
The group is now preparing for the winter sales trading period, and while it remains difficult to predict shopping habits and consumer engagement, the business is planning to approach this key period in a manner consistent with that which has proven successful in previous years.
Read more: CBI survey says November retail sales good for time of year