Ryanair (RYA) to depart London Stock Exchange over costs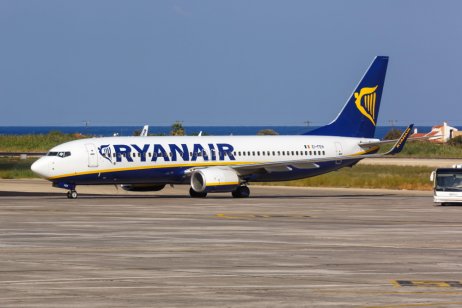 Irish low-cost carrier Ryanair has confirmed it will delist its London shares in December.
Ryanair, which operates as a group of airlines with a UK subsidiary, said that the volume of trading of its shares on the London Stock Exchange (LSE) did not justify the costs related to the listing.
It said it would continue to keep its primary listing on Euronext Dublin, which it said would be "for the benefit of all shareholders".
The company is required to give 20 business days' notice before delisting, and said its final day of trading would be on 17 December.
Brexit factor
While it did not mention Brexit in today's notice, Ryanair executives have previously said it would be a key factor in its decision to leave London.
At a results presentation last month, Group Chief Financial Officer Neil Sorahan said: "Like a lot of Irish corporates, we've noticed trading on the London line has decreased significantly.
"In our case it's probably been accentuated by the fact that from the 1 January, post-Brexit, UK shareholders are now deemed to be non-EU and are not allowed to purchase Ryanair's ordinary shares. So the Board feel it's probably time to take a look at whether we get benefit from having a London listing."
Ryanair has a longstanding limitation on share ownership which means non-EU nationals can only buy restricted shares.
Brexit resulted in EU ownership of the group dropping below 50%, the level it needs to retain full licensing and flight rights in the bloc. This led Ryanair to initiate the forced sale of around one million shares owned by non-EU nationals, mainly British investors.
What is your sentiment on RYA?
Vote to see Traders sentiment!
London's loss?
The move comes amid debate over whether the LSE has lost its appeal to businesses and global investors, with critics pointing to a lack of dynamic start-ups choosing the market.
Earlier this month, the chief executive of online retail platform THG said listing in London had "sucked from start to finish" and that he wished he had chosen New York.
In August, mining giant BHP announced it would scrap its dual-listed company structure by exchanging UK shares for Australian Limited shares.
However, the LSE was this week given a boost by news that oil major Shell would move to a single share structure in London and relocate its headquarters and tax residence to the UK from the Netherlands.
Russ Mould, AJ Bell investment director, said: "If Shell's decision to pivot to London was chalked up as a Brexit win, [Ryanair's decision] is likely to be characterised as a Brexit loss in some quarters, coming after restrictions were introduced on UK investors buying its shares at the start of the year."
Read more: Ryanair posts quarterly profit for first time since Covid