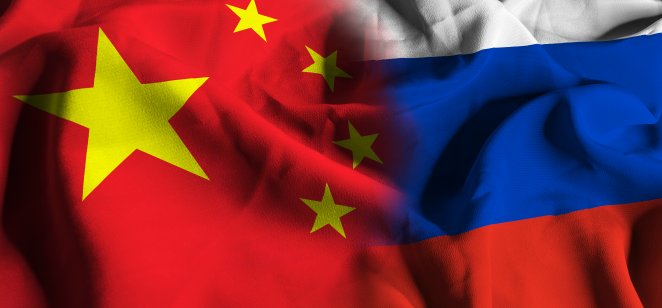 Content
Russia has ousted Saudi Arabia as the biggest oil supplier to China.
The Federation shipped a record amount of crude to the world's second-largest economy in May, with Chinese customs data showing a massive 55% year-over-year increase in shipments last month.
Russia sold about 8.42 million tonnes of crude oil to China in May, according to 20 June data published by China's General Administration of Customs, suggesting that Moscow is managing to find buyers for its discounted energy products.
Brent oil
Official data also showed that China bought crude oil from Iran in May and that it did not make any oil purchases in Venezuela.
Stronger Russia-China bond
Based on the average of March to May 2022, Russian exports of its Urals crude oil variant to the Asian nation surged 205% when compared to 2021's levels, Rystad Energy research published on Monday showed.
"In any case I expect increases, but much more moderate ones, through this year," said Lauri Myllyvirta, the lead analyst at Finland-based Centre for Research on Energy and Clean Air (CREA).
"China is already buying essentially as much as Russia can ship to the Pacific and (also move) directly to China through pipelines, so increasing imports in the short term would mean very long trips for tankers," he wrote on Twitter. Oil reaches China by sea and via the East Siberia Pacific Ocean pipeline.
Last week, Chinese President Xi Jinping told his Russian counterpart Vladimir Putin that Beijing will back Moscow on "sovereignty and security," said an AFP report. It was the second reported call between the leaders since the start of the war in Ukraine.
Fossil fuels fill the war chest
Fossil fuel exports are "filling (the) Kremlin's war chest," stated a CREA report published on 12 June.
What is your sentiment on Oil - Brent?
Vote to see Traders sentiment!
Moscow earned EUR93bn ($97.7bn / GBP79.8bn) in revenue from fossil fuel exports during the first 100 days of the war in Ukraine (from 24 February to 3 June). Sixty-one percent of those exports, worth some EUR57bn, found their way to the European Union (EU), the report noted.
Russian energy companies have increased sales to China, the world's biggest buyer of oil, after the EU agreed to ban 90% of the bloc's purchases of the Federation's crude and related products. This ban will be implemented over the next six to eight months.
Beijing is Moscow's largest trading partner with trade volumes hitting $147bn in 2021, per Chinese customs data, up more than 30% on 2019.
Read more