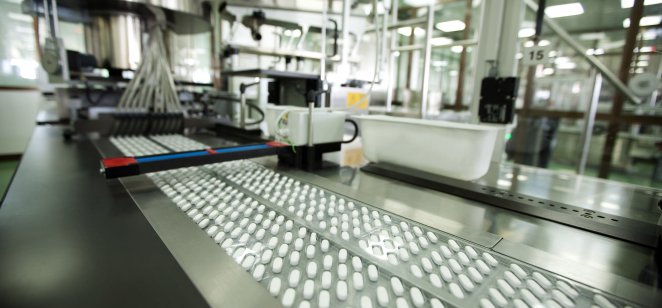 Content
Whether you are interested in the stock market or not, the chances are you have heard of the recent Royalty Pharma IPO. The event made headlines all over the internet, drawing the attention of many investors looking to get their hands on a new, valuable stock amidst the dry IPO market season caused by the Covid-19 pandemic.
What makes Royalty Pharma (RPRX) a company of choice? And why has its share price skyrocketed from the first days of trading?
Here, we walk you through the company's basics, its financial figures, robust portfolio, and all the other good stuff that has contributed to its public offering turning out to be a rather spectacular event.
What is Royalty Pharma and why does the company matter to investors?
Royalty Pharma as we know it today is largely the creation of its co-founder, a former Wall Street investment banker Pablo Legorreta. While he was still working at Lazard Frères, he saw how clients of PaineWebber made an investment in rights to a chemotherapy drug back in 1987. It made him think about the amount of royalties held by potential sellers. Legorreta soon left his job and, along with Rory Riggs, the former PaineWebber banker, raised $60m to start what became Royalty Pharma.
Since its founding in 1996, the company has been a pioneer in the royalty market. It buys the royalties of future drugs from academic labs and biotechnology companies, which in turn use the cash to fund their research. It also occasionally funds late-stage drug trials before they win regulatory approval. For instance, one of the Royalty Pharma investments included $1bn spent on trials for drugs like Soliqua, Sanofi's (SAN) diabetes drug, and possible new uses for Ibrance, Pfizer's (PFE) drug for advanced breast cancer.
In the company's own words, Royalty Pharma aims to "create favourable outcomes for all parties and play an important role in providing capital to the biopharmaceutical ecosystem that supports innovation and positively impacts human health."
Today, the quality and scale of Royalty Pharma's portfolio of pharmaceutical royalties is second to none in the industry. It now includes rights to sales revenue from blockbuster drugs. These include AbbVie (ABBV) and Johnson & Johnson's (JNJ) cancer drug Imbruvica, Vertex's (VRTX) cystic fibrosis drugs Orkambi and Kalydeco, Biogen's (BIIB) multiple sclerosis drug Tysabri, Gilead's (GILD) HIV franchise, Astellas and Pfizer's Xtandi and Novartis' (NOVN) Promacta.
Royalty Pharma managed $10bn in assets by 2013, a figure that grew to $16bn by 2019.
According to the company's financial reports, Royalty Pharma's net income rose from $581m in 2015 to $2.35bn in 2019. In the first quarter of 2020, the firm's revenue surged 15 per cent year-on-year to a whopping $500.9m.
Royalty Pharma IPO details
On 8 June, Royalty Pharma announced it was looking to raise up to $1.96bn in an initial public offering, planning to offer 70m Class A ordinary shares at a target price range of $25-$28 per share. Even at this initially estimated valuation, it would be the US' largest IPO of 2020 so far, leaving behind the recent Warner Music Group's (WMG) $1.9bn deal.
On Monday 15 June the company revealed the pricing of its IPO at $28 per share. The size of the IPO was increased to 77,681,670 shares. JP Morgan (JPM), Goldman Sachs (GS), Citigroup (C), Morgan Stanley (MS) and BofA Securities were among the IPO's lead book-running managers and underwriters.
The next day, the company went public on the Nasdaq Stock Market, listing its stock under the ticker symbol RPRX. Royalty Pharma raised $2.18bn after the sale of 77.68m shares at $28 each by the company and existing shareholders. At the IPO price, which was set at the high end of the marketed range, the company was valued at $16.7bn.

IPO Boutique, a research and advisory firm, said the Royalty Pharma IPO 2020 was "multiple times oversubscribed," meaning that the demand for shares from institutional investors was greater than the supply on offer.
| | |
| --- | --- |
| Long position overnight fee | 0.0240% |
| Short position overnight fee | -0.0439% |
| Overnight fee time | 21:00 (UTC) |
| Spread | 0.03 |
| | |
| --- | --- |
| Long position overnight fee | -0.0500% |
| Short position overnight fee | 0.0140% |
| Overnight fee time | 21:00 (UTC) |
| Spread | 60.00 |
| | |
| --- | --- |
| Long position overnight fee | -0.0141% |
| Short position overnight fee | 0.0041% |
| Overnight fee time | 21:00 (UTC) |
| Spread | 1.5 |
| | |
| --- | --- |
| Long position overnight fee | -0.1297% |
| Short position overnight fee | 0.0928% |
| Overnight fee time | 21:00 (UTC) |
| Spread | 0.005 |
In a note to clients, IPO Boutique said: "We very much like the risk-reward profile of this offering and believe this IPO is set for a strong debut."
Apart from being the biggest IPO of this year, it is the second-largest pharmaceutical public listing ever, just behind Zoetis' (ZTS) $2.2 billion IPO in 2013.
According to Pablo Legoretta, most of the money raised in the Royalty Pharma initial public offering will be used by the business to make even bigger investments in drug research, which can cost billions in its final stages.
RPRX stock price is on a rally, but will it last?
After raising funds at the top of the range, Royalty Pharma stock seems poised to head toward a quick doubling of its value. Let's recap some of its latest fluctuations.
The first trade in the RPRX stock on Tuesday was at $44, and the shares maintained that 57 per cent gain through midday. The stock finished the first trading day at $44.50 and lifted the company's market valuation to $26.5bn.
On Wednesday, the share price gained another 9 per cent to close at $48.61, continuously grabbing the headlines and boasting of its stellar market debut. On Thursday, it soared by 12 per cent to $54 in pre-market trading, but ended the day at $50.90.

The company's stock will likely continue to benefit from the growing interest in pharmaceutical firms amid the ongoing Covid-19 crisis.
CNBC's Jim Cramer, a host of "Mad Money", said on Wednesday that society is in a "golden age of medical research" and Royalty Pharma is "not your normal pharma company."
According to him, the IPO market is now "making an incredible comeback," noting that "as the new IPO cycle gets going, the brokers like to put their best foot forward, and that's Royalty Pharma."
Cramer explained: "I'd like this one a lot more if it pulls back, but honestly, I think it's worth putting on a small position up here because the long-term story's so compelling. Then if the stock cools off, you can back up the truck and buy more."
Cramer highlighted that the firm has a stake in nearly two dozen billion-dollar drugs, adding: "Put it all together and Royalty Pharma seems like the perfect way to play biotech, with the same sort of upside that comes from speculating in these smaller players, but less risk because the portfolio's diversified across the entire industry."