Rosneft (ROSN) reports highest on record third-quarter profit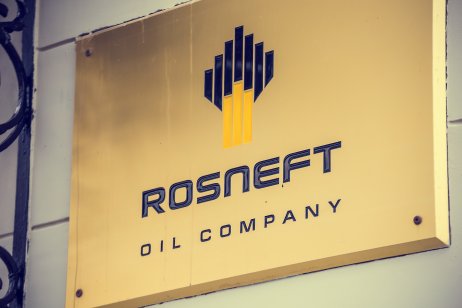 Rosneft (ROSN) shares were down 2.05% on Friday afternoon after the Russian oil company published its third-quarter earnings despite boosting its net profit to RUB 314bn (£3.21bn) - an increase of 35% compared to the same period last year.
In its financial results, the business said net income for the quarter of RUB 696bn was the highest in the company's history.
Moreover, earnings before interest, taxes, depreciation, and amortisation (EBITDA) of RUB 638bn hit the highest level in the last twelve quarters, it said.
Rosneft also highlighted that net financial debt and trading liabilities fell by $8.4bn since the beginning of the year in the quarter.
Chief executive comments
The group's chairman of the management board and chief executive, Igor Sechin, commented on the results.
"In the third quarter of 2021 the company demonstrated a strong financial performance. In the reporting period, we reached a new historic record in terms of EBITDA, while the absolute levels of EBITDA and free cash flow hit the highest level in the last twelve quarters. Net income in the first nine months of the current year exceeded its level for the entire 2020 by almost five-fold providing a significant potential for an increase in the shareholder distribution.
"Taking into account the current favorable macroeconomic environment, the growth of the company's production and sales volumes, as well as the high level of operational and investment efficiency, Rosneft is in a position to demonstrate a further expansion in its profits and cash flow," he said.
Growth in energy demand
Sechin also noted the uncertainty in the global economy as the rapid growth in demand for traditional energy resources continues.
"As structural discrepancies between supply and demand on global energy markets are further revealed, we may witness a new super cycle on the oil and gas markets. Under these conditions, the company holds responsible to the consumers of our energy products and increases investments into the new projects. At the same time, the structural growth of capex in the current macroeconomic environment, allows us to both increase the income of shareholders in accordance with the dividend policy and to continue the debt reduction.
"In November, the company completed the payment of record interim dividends in its history. At the end of 3Q 2021 Net debt/EBITDA ratio stood at 1.3x compared to 2.3x at the end of 2020, while in the first nine months of 2021 the absolute amount of net financial debt and trading liabilities decreased by $8.4bn," he added.
Read more: Profits surge tenfold for shipping operator Hapag-Lloyd (HLAG)