Revenue definition: what is revenue?
Content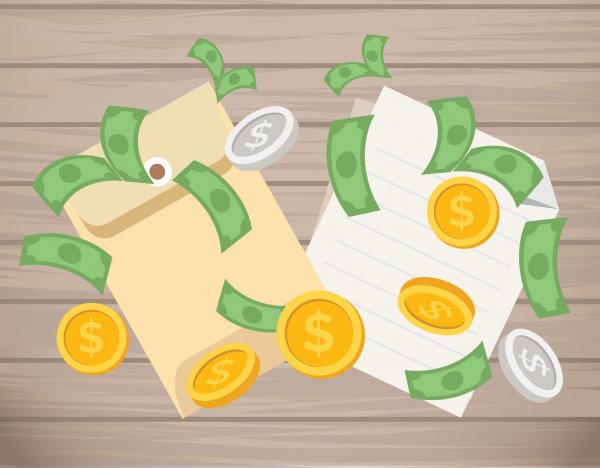 Also known as turnover, revenue is the total amount of money that a business has taken in over a defined period, such as a year. Often this figure refers to sales, although it can relate also to revenue from trading, financial speculation or any money-spinning activity. In other words, revenue is the income generated from business operations.
Revenue calculation
Revenue is calculated as follows:
Revenue = price of good or service sold x number of units sold.
Where have you heard about revenue?
Company reports put revenue at the top of the page, hence its nickname 'the top line'. You may also have come across the revenue figure when a company is described as 'turning over' a certain sum of money. Revenue indicates the level of activity at which a company is operating.
What you need to know about revenue.
It is a figure that tells you how much money the business has earned during a specific period. Once costs such as wages, raw materials, utility bills and all the other expenses of doing business are deducted, what is left is the pre-tax net profit, also known as 'the bottom line'. Investors are aware that there is little point in having a large revenue figure that yields little or no profit, but they value the top-line numbers as giving a good idea of the size and scope of a business performance over a specific period.
Revenue meaning: understanding revenue.
Revenue is money that is brought into a company through its activities. Revenue is also known as sales. There are several different ways to compute revenue, depending on the method of accounting decided on.
Accrual accounting will include sales that are made on credit as revenue for goods or services delivered to customers. It's necessary to check cash flow statements of companies to assess how efficiently the entity collects money owed.
Whereas, cash account only count sales as revenues when the payment is received. Cash paid to a company is known as a 'receipt'. If a customer were to pay in advance for a good or service that they have not yet received, this would be an instance of the company receiving the receipt without revenue.
Revenue is sometimes referred to as the top line due to the fact that it appears first on a company's income statement. Net income, often referred to as the bottom line, is revenues minus expenses.
Clearly, a company is making a profit when revenues exceed expenses. To increase profit, and consequently, earnings per share, a company must either increase revenues and decrease expenditures - or a mixture of both.
Types of revenue.
A firm can categorise its revenue in accordance with the divisions that generate it. This can range from a financing division to a sales division. Revenue can also be divided into operating and non-operating revenue. Operating revenue is that of sales from the company's core, whereas, non-operating revenue is the unpredictable revenue that come as a result of a one-time gain. Such as revenues from the sale of an asset.
Key learnings:
Revenue, or sales, is the income received from normal business operations and other activities.
Operating income is that which is derived from normal operations, such as sales of goods or services.
Non-operating income is that which does not frequently recur that is derived from secondary sources, such as lawsuit proceeds.