Resurgence in India foreign trade as economy picks up
Subscribe to Weekly Highlights
The major market events for the week ahead right in your inbox.
Subscribe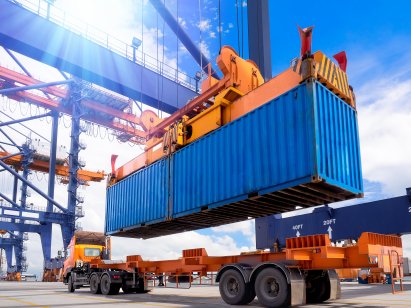 India's trade balance widened to nearly the levels before the global coronavirus outbreak in March 2020, reflecting the accelerated revival in global economic activities, data provided by the government showed.
India's trade balance of merchandise goods and services together in the month of August, or the gap between exports and imports, was a deficit of $6.37bn (£4.6bn), compared with deficit of $1.33bn in the same month last year and a deficit of $6.95bn in August of 2016, according to provisional data from the commerce ministry.
Merchandize and services exports in the month of August stood at $52.2bn, up 33.99% from the same month last year and higher by 19.89% from 2019. Total imports in the last month were $58.57bn, higher by 45.38% from the comparable month last year and 16% over 2019.
The data is provisional and will be revised over the next few weeks.
India's overall exports in the April-August period stood at $256.17bn, surging 44.04% from the same period last year and 15.79% over April-August 2019. The total imports in the April-August period were $273.45bn or 64.18% from the same five months of 2020, 3.38% more than April-August 2019.
"We expect a small current account surplus in Q1 FY2022 to offset a mild deficit in the ongoing quarter, resulting in a largely balanced current account in H1 FY2022. This will be followed by moderate deficits in the remaining two quarters of this year, aggregating to around $20-25 billion, as domestic demand and mobility recover with widening vaccine coverage," said Aditi Nayar, chief economist at rating agency ICRA India.