Rentokil (RTO) falls on $6.7bn Terminix acquisition plan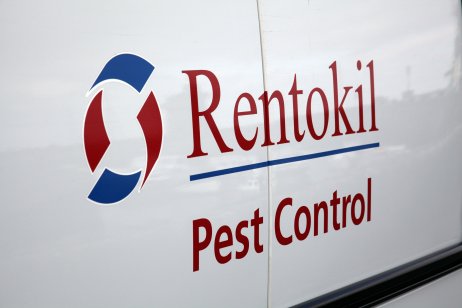 British pest control business Rentokil Initial (RTO) is set to acquire Tennessee-based Terminix (TMX) in a $6.7bn stock and cash acquisition, the firms announced today.
Rentokil stock was up 3.8% to 647.8p at the open of the London Stock Exchange, but fell more than 4% below the previous day during the first hour of Tuesday trading.
That was despite the companies saying the deal would bring together two complementary businesses to "create the global leader in pest control and hygiene and wellbeing, and the leader in the pest control business in North America, the world's largest pest control market".
Analysts at independent research house AlphaValue called the deal "quite attractive" and said they would revise the shares' target price upwards.
Rentokil's share price hit a record high of 635.40p on 9 December and is up 13% in the year to date.
Deal details
Terminix shareholders will be issued 643.29 million new Rentokil Initial shares and US$1.3bn in cash, representing an 80% stock, 20% cash mix. They can choose to receive all cash or all stock consideration.
A valuation of $55 per Terminix share is a 47% premium over its closing price on 13 December, the last day before the announcement, and a 32.5% premium over its 90-day volume-weighted average.
It will leave Terminix shareholders owning around 26% of the combined group, which is set to have 56,000 employees and 4.9 million customers.
What is your sentiment on RTO?
Vote to see Traders sentiment!
Shareholders to be convinced
The boards of both companies have recommended the deal ahead of shareholder votes, though the market reaction Tuesday morning did not appear enthusiastic.
"On behalf of the board of Terminix, I enthusiastically support this complementary combination of two phenomenal pest management companies," said Terminix chairman Naren Gursahaney.
"Our board of directors is confident that Rentokil Initial is the perfect partner for Terminix and that this transaction will maximise value for Terminix's customers, teammates and stockholders."
Andy Ransom, Rentokil chief executive, called it a "win-win-win for colleagues, customers and shareholders."
Profit forecast
Rentokil reported revenue up 13.6% to £1.458bn ($1,928bn) in the first half of the year, with operating profit up 50.1% to £208.4m ($275m). Terminix saw revenue of $1.032bn and adjusted profit of $213m over the same period.
Combined, the companies would have brought in $5.7bn revenue and $1.2bn profit in 2021, they said today.
They forecast costs from the acquisition of $150m in the first 12 months, followed by pre-tax net cost savings of $150m by the third year of completion.
"If the deal obtains clearance from shareholders on both sides, as well as from US regulators, the combined group will emerge as the number one player in the US with a market share of c.26%, 10% ahead of the second largest player Rollins with a market share of c.16%," said an analyst at AlphaValue.
Read more: Rentokil reports strong Q3 acquisitions causing revenue rise