Rentokil (RTO) extends fall, Terminix up on takeover plan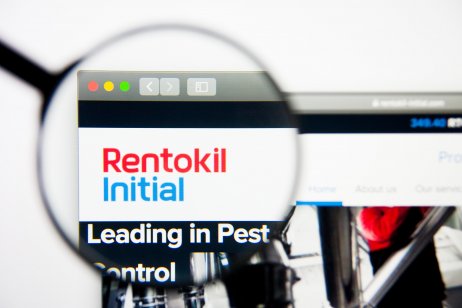 Shares in British pest control firm Rentokil Initial (RTO) continued to slide Wednesday morning on news that it would take over US peer Terminix (TMX) in a $6.7bn stock and cash acquisition.
Rentokil's stock price was down 4.5% to 522.8p at 10:30 GMT on the London Stock Exchange, taking it to a six-month low after it sank 13.2% on Tuesday. It is now down more than 1% in the year-to-date.
Meanwhile, Terminix rose 18% to $44.15 on the New York Stock Exchange yesterday.
High-priced offer?
While Rentokil chief executive Andy Ransom said the move is a "win-win-win for colleagues, customers and shareholders," Rentokil investors appeared to find more wins for others in the offer, which several analysts said was on the pricey side.
Terminix shareholders would be issued 643.29 million new Rentokil Initial shares and US$1.3bn in cash, an 80:20 split.
Shareholders can choose an all-cash or all-stock consideration and will own 26% of the combined group, which the firms say would be the new market leader in the US and deliver $150m a year in annual savings after three years.
A valuation of $55 per Terminix share represents a 47% premium over its closing price on 13 December, the last day before the announcement, and a 32.5% premium over its 90-day volume-weighted average.
What is your sentiment on RTO?
Vote to see Traders sentiment!
Pause for thought
"Rentokil is paying a fairly chunky premium, though a significant component is accounted for by its own shares," said Russ Mould, investment director at AJ Bell.
"The use of the word 'transformational' to describe the deal by Rentokil boss Andy Ransom may also be giving some investors pause for thought. It's not hard to see the strategic rationale behind the move but so-called transformational deals often transform the purchaser's prospects for the worse rather than the better.
"There are clearly big savings to be made around back-office functions and the uplift to earnings will be impressive. The promise of a stronger market position in the US is obviously exciting for shareholders but could also draw the ire of anti-trust regulators across the pond," Mould added.
Strong team
Nupur Gupta, analyst at AlphaValue, said that despite the "knee-jerk" reaction from investors, it was a good deal for both companies and increased the target price for Rentokil to ​​651p.
"The business of both companies is complementary in nature – Terminix has a strong position in North America's residential pest control and termite sectors, while Rentokil is a leading player in the commercial space," Gupta said in a note.
"Rentokil relies on both organic and inorganic routes to build up scale, which is vital to nudge both market share and profitability. Given that it has chosen to finance this deal largely through the issuance of new shares, the company has the scope for further M&As (mergers and acquisitions) to expand into the hygiene business as well as emerging markets.
"While this is a big-ticket M&A, given the management's track record of integrating businesses, we believe it can pull it off."
Culture clash?
Analysts at J P Morgan Cazenove said: "We see this deal as moderate-risk, but overall a unique opportunity for Rentokil to move to a top position in the US.
"We saw Terminix as the least suitable candidate [for consolidation] from a culture-match point of view, compared to, for example, Rollins (too expensive), Anticimex (likewise) or Ecolab's commercial pest control unit (not for sale), but with the recent de-rating in the TMX stock and the strong RTO performance, the deal makes financial sense if executed well.
"We hear the market concerns around low [return on invested capital], but we believe the synergies can be materially above target over the next five years."
Read more: Rentokil (RTO) falls on .7bn Terminix acquisition plan