Renren (RENN) falls 50% as court rejects settlement agreement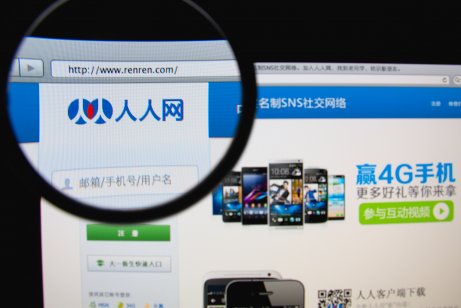 Chinese software company Renren (RENN) saw its stock fall by more than 50% on Thursday after the New York Supreme Court rejected a $300m settlement agreement for several lawsuits filed by the company's shareholders.
The proposed settlement was submitted to the court on 8 October, according to a filing with the Securities and Exchange Commission. The funds would have repaid shareholders who accused Renren's executives of appropriating the best assets of the company's investment portfolio for themselves, which included a substantial stake in Social Finance (SoFi).
Renren said in a press release that the court rejected the offer to determine the number of shareholders who will be subject to the agreement. The court also said the attorney fees for the plaintiffs' counsel were "too high."
Capital.com's attempts to reach the company for comment via email went unanswered.
The case
Shareholders filed the case in 2018 as a derivative claim, meaning they accused the company of breaching its fiduciary duty.
The shareholders allege that Renren's founder and chief executive officer Joseph Chen created a subsidiary company, Oak Pacific Investment, to essentially hide some investments from them. Some of the investments in question include early stage stakes in companies such as mortgage lender LendingTree and real estate platform Fundrise.
Renren has denied any wrongdoing.
What's next
Renren is expected to be back in court next month to discuss the next moves for the settlement.
The company will also hold a general meeting for its shareholders in Phoenix, Arizona, on 17 December, when the company will discuss changing its name to Motable, and shareholders will vote on the 2021 share incentive plan.
About Renren
According to the company website, Renren has operations, including software R&D, in the United States, China, and the Philippines.
Their software products include Chime, a real-estate sales programme, and Trucker Path, software for semi-truck (lorry) drivers
Read more: Ren price prediction: a good time to buy the dip?