Renault accelerates "made in France" electric strategy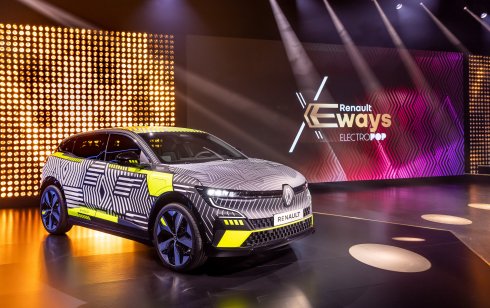 French group Renault, one of the biggest carmakers in Europe, will accelerate its electrification strategy and launch ten new electric models by 2025.
The latest models will include an electric version of the popular Renault 5, an all-electric MeganE, and another undisclosed classic model revival under the project name "4ever".
The company said it aims to have the greenest mix in the European market in 2025, with over 65% of electric and electrified vehicles in the sales mix, with up to 90% electric vehicles in the Renault brand mix in 2030.
Renault's electrification project is the latest in a string of similar strategies announced by major carmakers as the European Union, the United States and other major car markets are pushing towards carbon neutrality. Replacing cars powered by internal combustion engines with electric vehicles is a significant part of this strategy.
"Today is a historic acceleration of Renault Group's EV strategy and for 'made in Europe'," said Renault Group's CEO Luca de Meo at the Renault Eways event on 30 June.
One million electric vehicles by 2030
"Ten new electric models will be conceived and up to one million electric vehicles will be manufactured by 2030, from cost-efficient urban vehicles to higher-end sports cars," Renault's top executive stated.
Most of the new models will be based on the CMF-EV and CMF-BEV platforms, which are the result of Renault's ten years of experience in making dedicated EV platforms. The CMF-EV platform, used for larger cars in the C and D segments, offers a driving range of up to 580 km with one full charge and will be used to produce 700.000 units at the Alliance level by 2025.
Meanwhile, the CMF-BEV platform, which can drive up to 400 km on a single charge, will be used for compact B segment models. Renault says this platform will help it make affordable battery electric vehicles, as it will reduce the vehicle cost by a third compared to the current generation Renault ZOE electric model.
"On top of efficiency, we are betting on iconic designs such as the beloved R5 to bring the Renault touch to electrification: making electric cars popular," added Luca de Meo.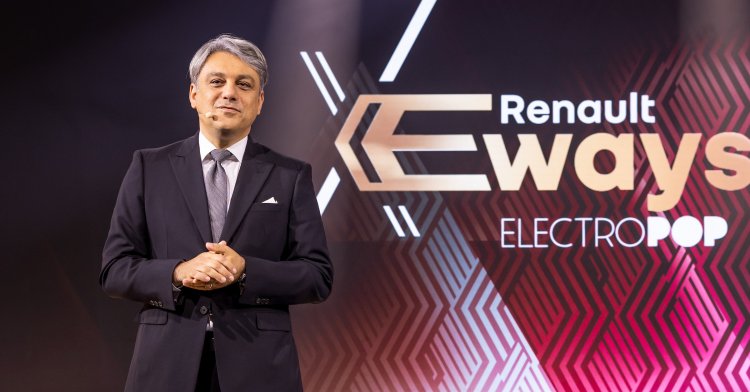 What is your sentiment on RNO?
Vote to see Traders sentiment!
Focus on battery development
Renault also says it will reduce the costs of new electric models by using new technologies developed in-house for battery and powertrain, the components that generate power. The company says its NMC based chemistry (Nickel, Manganese & Cobalt) delivers "very competitive ratio of cost per kilometre" and up to 20% more range compared to other chemistry solutions.
Renault has signed a partnership with Chinese group Envision AESC, which will develop a gigafactory close to Renault ElectriCity in Douai (France) with a capacity of 9 GWh in 2024 and a targeted 24 GWh by 2030.
The carmaker has also taken a 20% stake in French start-up Verkur. The two partners intend to co-develop a high-performance battery suitable for the C and higher segments of the Renault range and for Alpine sports cars.
Starting from 2026, Verkor aims to build the first gigafactory for high-performance batteries in France, with an initial capacity of 10 GWh for the Renault Group, potentially rising to 20 GWh by 2030.
"In less than 10 years, the group will drive its costs down step by step by 60% at pack level, with a target below 100 dollars/kWh in 2025, and even under 80 dollars/kWh while preparing the arrival of All-Solid-State Battery technology within the Alliance in 2030," Renault announced.
E-powertrain innovation
Renault also claims it is the first carmaker to develop its own e-motor with no rare-earth (no-permanent magnets) and based on electrically excited synchronous motor (EESM) technology, along with its own reducer.
"Having already done most of the investment, the group has been able to cut the battery cost by two over the past ten years and will divide it by two again in the upcoming decade," Renault said.
From 2024, the group will gradually embed new technological improvements on its EESM, such as stator hairpin, glued motor stack, brushless and hollow rotor shafts. These will further lower costs and improve the motor's efficiency.
The Group has also signed a partnership with the French start-up Whylot for an innovative automotive axial flux e-motor, a type of motor that has many benefits over the technology currently used by electric car makers. Renault says it will be the first carmaker to produce axial flux e-motor on a large scale from 2025.
On top of these new technologies, the company is also working on a more compact e-powertrain called the all-in-one system, which consists in integrating the e-motor, the reducer and the power electronics in a single package. This allows reducing the powertrain's volume and cost.
Made in France
At the centre of the group's electrification strategy are two large-scale production sites in France: Renault ElectriCity, which gathers the three Renault plants of Douai, Maubeuge and Ruitzin in Northern France, and an e-powertrain plant in Normandy.
"By building Renault ElectriCity, our compact, efficient, high-tech electric ecosystem in Northern France, together with our e-powertrain MegaFactory in Normandy, we are creating the conditions of our competitiveness at home," said Renault's Luca de Meo.
The three plants will make 400,000 electric vehicles per year by 2025 and production costs will be downsized to approximately 3% of the value of the vehicle, according to Renault.
Renault also says it will create 4,500 direct jobs in France by 2030 together with its battery suppliers Envision AESC and Verkor.
Will this strategy stop the decline?
While Renault's electrification strategy is among the most ambitious announced so far, the company still needs to convince its investors that this strategy will also deliver better financial results.
The French group has seen declining results for three years in a row and last year the pandemic amplified the downtrend. Renault posted losses of over €8bn ($9.6bn) as its revenues dropped by a fifth last year to €43.5bn.
Renault's shares were down 2.3% on Wednesday, 30 June, after the company presented its strategy. Year-to-date, the share price was down 4.2%, being among the underperformers of the French CAC 40 index (up 17% YTD).
Despite stronger than average performance of 52% in the last year, Renault's shares are down by 52% in the last five years, compared to a 53% increase for the CAC 40 index in the same period.
Trade Renault Par - RNO CFD
Read more: Swedish battery maker Northvolt partners with Volvo