RELIANCE to hive off gasification assets to unlock value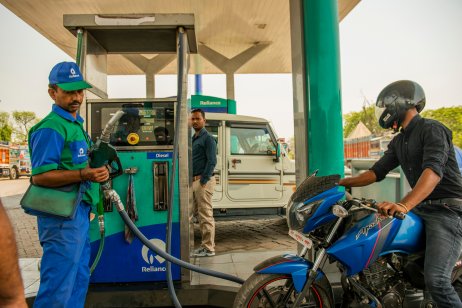 Shares of Reliance Industries (RIL), operator of the world's biggest refining complex at Jamnagar in western India, shot up on Thursday after the company said it would transfer its gasification assets to a wholly-owned subsidiary.
The stock was trading 6.14% higher to INR2,496 in afternoon trade on the National Stock Exchange (NSE).
This was after Reliance said its board of directors approved a 'scheme' to transfer the gasification undertaking "as a going concern on slump sale basis for a lump sum consideration equal to the carrying value as on the appointed date", which could be 31 March 2022.
RIL, the subcontinent's largest firm, has a market capitalisation of around INR16.57trn ($222.4bn) on the NSE, where its stock has advanced some 25% so far, this year.
Rationale behind the move
In a 24 November regulatory statement, Reliance said the restructuring 'scheme', which is subject to approvals, would create opportunities to unlock value from the resultant synthesis gas (syngas) subsidiary.
Repurposing the gasification assets, erected at Jamnagar to produce syngas for electricity generation, would see the company divert syngas to produce high-value chemicals. As the hydrogen economy expands, RIL would be well-positioned to be the first mover to establish a hydrogen ecosystem, the statement noted.
"As RIL progressively transitions to renewables as its primary source of energy, more syngas will become available for upgradation to high-value chemicals including C1 chemicals and hydrogen", the company informed shareholders.
"This distinct business profile also provides the opportunity to potentially attract a different pool of investors and strategic partners for the gasification assets and new materials and chemicals projects," it added.
Reliance's activities span hydrocarbon exploration and production, petroleum refining and marketing, petrochemicals, online and offline retail, and telecommunication services. The conglomerate reported a net profit of INR537.39bn for the financial year through March 2021.
Read more: Tata's BigBasket to battle Softbank-backed Grofers in India