Reliance Industries, Saudi Aramco to reassess planned deal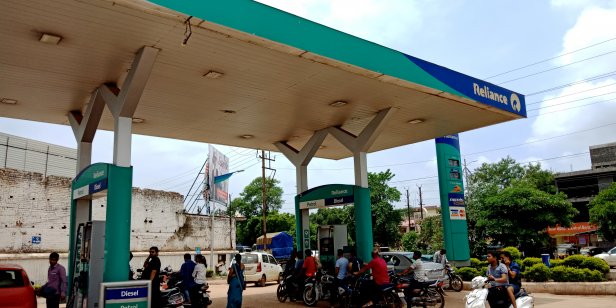 Shares of India's Reliance Industries (RIL) fell 3.6% on Monday morning trade after the Indian multinational conglomerate and Saudi Aramco announced on Friday they planned to reevaluate the proposed investment by the latter in RIL's oil-to-chemicals (O2C) business.
"Due to the evolving nature of Reliance's business portfolio, Reliance and Saudi Aramco have mutually determined that it would be beneficial for both parties to re-evaluate the proposed investment in O2C business in light of the changed context," the firm said in an exchange filing on 19 November.
Reliance Industries and Saudi Aramco had signed a non-binding letter of intent in 2019 under which the Saudi state-owned company was to purchase a 20% stake in the oil-to-chemicals business of Reliance Industries for $15bn.
RIL said that following the development, the company would withdraw the application made before the National Company Law Tribunal for segregating the O2C business from RIL.
Committed to collaboration
India's largest firm by market cap said it will remain Saudi Aramco's preferred partner for investments in the private sector in India and will collaborate with Saudi Aramco for investments in Saudi Arabia.
"Saudi Aramco and Reliance are deeply committed to creating a win-win partnership and will make future disclosures as appropriate. Both companies are committed to collaborate and work towards strengthening the relationship further in the years ahead," the statement added.
For the past two years, the Mukesh Ambai-owned firm was in the process of selling a 20% stake in its oil business to Aramco, as announced by the chairman in June at the shareholders' meeting.
RIL had also unveiled plans for clean energy and materials businesses and announced the development of a facility in Jamnagar, the site of Asia's largest refinery with 60 million tons per annum capacity, making it one of the largest integrated renewable energy manufacturing facilities in the world.
Read More: Motilal Oswal raises Varun Beverages (VBL) price target by31%