Redrow (RDW) says 2022 results near pre-Covid-19 performance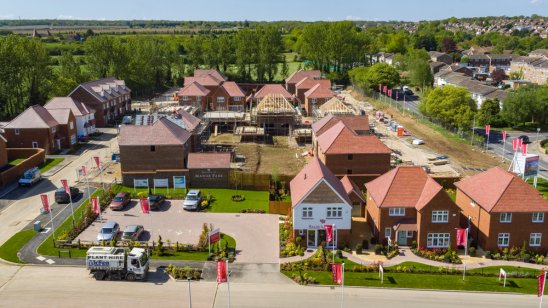 Housebuilder Redrow says its 2022 results should come close to pre-pandemic performance levels thanks to a still-robust housing market. Redrow's stock moved 2.42% higher this morning in London – up almost 20% in the past 12 months – to £6.42.
"We entered the new financial year with a robust housing market and trading has remained strong," chairman Richard Akers will tell shareholders later today at Redrow's annual general meeting.
Net private reservations in the 19 weeks to 5 November 2021 were 2% above the year before at £672m (2021: £658m), Redrow said.
"The private revenue per outlet per week was £309,000 compared to £298,000 last year. Reservations per outlet per week for the period were a more normal 0.68 compared to the unusually high 0.75 last year," said Redrow.
A strong order book and an increase in private average selling prices means Redrow expects turnover for 2022 to be around £2.1bn, twinned to a 19% operating margin. It estimates overall build cost inflation will be around 5% this year.
Redrow said that the UK gvernment's Help-to-Buy initiative accounted for just 9% of private reservations in the period.
Housing market immunised, still?
The UK housing market has proved immune from Covid-19 stresses due to greater demand for more spacious properties as higher numbers of people have worked from home. Redrow said its selling price for its Heritage range was 14% higher than last year, with prices leaping from £398,000 to £453,000.
Despite "well publicised material shortages and supply interruptions facing the industry," Redrow said, "we are working successfully with our longstanding supply partners to ensure build output remains at normal levels".
However as supply chain issues persist, pressure for steel, bricks and other building essentials aren't going away – an industry-wide problem. Delay worries still persist at the edges.
Redrow's Sir Michael Lyons steps down from the board today after almost seven years service.
Read more: Redrow expects turnover to be almost £2bn this year