Reddit now valued at more than $10bn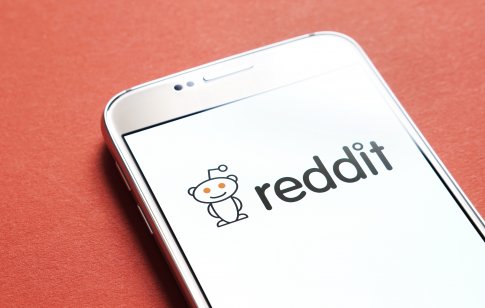 Reddit has generated $410m through a capital raise and is now valued at more than $10bn, the company revealed Thursday.
San Francisco-based Reddit, which operates an online forum similar to former chat rooms, said it will raise up to $700m in Series F funding, which is being led by Fidelity Management and Research Company and includes other investors. A Reddit spokeswoman has confirmed to multiple media outlets that the company has raised $410m thus far.
Company value increased
The current raise increases Reddit's value from $6bn, a level achieved through a $250m capital raise completed in the second quarter of 2021.
A company blog post said, "We are optimistic and encouraged that not only are we resourced and capitalised to continue on our growth path, but also that our investors support our vision and want to deepen their stakes in our future."
Reddit CEO Steve Huffman told The New York Times the current raise was unsolicited, but Fidelity made an offer that was too good to refuse.
Firm still intent on going public
Huffman indicated Reddit will now take more time to go public but is still intent on launching an IPO.
"We are still planning on going public, but we don't have a firm timeline there yet," he told the Times. "All good companies should go public when they can."
The company is also keen to expand more internationally after moving into the UK, Canada and Australia.
Money will go toward video and advertising
Huffman told the Times the Fidelity raise will be used to enhance video products with the aim of generating more advertising revenue.
Reddit derives most of its income through advertising. The company said it surpassed $100m in advertising revenue in the second quarter of 2021, marking the first time it has done so in a single quarter. That advertising revenue haul marked a 192% increase from the same period in 2020, Reddit noted.
"We are committed to our mission of providing community and belonging to everyone and look forward to continuing on our journey with the support of our users, employees, clients, and investors," the company said in its blog post.
M&A specialist disappointed
Hampleton Partners director Jonathan Simnett, whose London-based firm specialises in tech-company mergers and acquisitions, said the Fidelity investment is indicative of a market that is being fuelled by billions of dollars worth of "dry power" that has been building up, particularly in venture-capital and private-equity firms, and needs to be invested.
"It's also a legacy of an historically increasing interest in technology firms as an asset class," Simnett said in an interview with capital.com.
Investors stepped up as COVID-19 demonstrated the critical role that technology played in allowing the global economy to continue to function – even in a pandemic, he added. Furthermore, the heightened investment provides that the pandemic has driven digitisation through an unprecedented rate of new projects. Such investment is now taking just months to complete – whereas prior to the pandemic it took years.
Fidelity also noticed that Reddit's platform users now have the ability to affect stock markets, added Simnett. He was referring to the fact that Reddit users, commenting en masse, have caused sharp drops and rises in the prices of so called meme stocks like AMC Entertainment. But Simnett said he would have preferred that Reddit had sought additional funding instead of accepting an unsolicited offer.
"To me, unsolicited offers at Series F are indicative of too much capital chasing too few opportunities and the expectation of an exit in the relatively short term," said Simnett.
Tech 'not going public'
Most tech companies, he added, are not looking to go public, despite attractive market conditions and the popularity of special-purpose acquisition companies (SPACS) that offer opportunities to gain more liquidity or cash out.
For many tech company owners and boards, IPOs are "unwelcome" because they create "a whole new set of constraints and overhead on the business", and stifle its ability to embrace risk, innovate and move quickly – at a time when such an ability is needed to deliver on market investors' "inflated expectations" and their "short-term investment horizons."
Tech company owners and boards would prefer to sell to a company that understands their particular operating conditions and allows their firms to reach their potential "albeit under explicit new ownership."