Raytheon, Lockheed Martin shares tumble on earnings release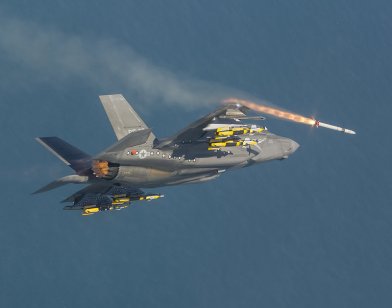 Defense contractors Raytheon and Lockheed Martin each reported earnings Tuesday that disappointed and sent shares lower.
Raytheon failed to meet analysts' expectations but managed to raise full-year guidance sending shares some 3.2% lower. Lockheed Martin not only fell short of quarterly expectations but also revised its guidance down for both this year and next, sending shares tumbling by more than 45 points or 12% to a price of around $330 per share.
The earnings misses may be a sign that the US exit from Afghanistan is taking a toll on defense contractor earnings.
Raytheon sales
Raytheon reported total sales of $16.2bn, up 10% year-over-year, but fell short of analyst estimates of $16.4bn by 1.7%, according to Zacks consensus estimates.
The company has a backlog of projects totaling $156.1bn at the end of the third quarter, of which $91.1bn was from commercial aerospace and $65bn was from defense. The backlog weighed on total sales as the company was unable to hire enough workers and supply chain constraints delayed necessary materials.
Gregory Hayes, chairman and CEO of Raytheon Technologies, said those sales will return as the lingering effects of the pandemic subside next year, but its business from Afghanistan won't return.
"The pullout in Afghanistan is about a $75m impact on full-year revenue – not huge but meaningful – and that will not recover, obviously," Hayes said. "Those are services that we were providing to the US government or the Afghan government prior to the pullout. So, $75m kind of goes away."
Raytheon's adjusted earnings per share of $1.26 was up 125% year over year and beat estimates of $1.07 per share.
What is your sentiment on RTX?
Vote to see Traders sentiment!
Lockheed Martin sales
Lockheed Martin reported net sales of $16bn in the third quarter, down 2.8% year over year and short of FactSet estimates of $17.1bn.
The company also lowered full-year 2021 guidance to $67bn from a range of $67.3bn to $68.7bn in August. Lockheed Martin further expects sales to fall in 2022 to around $66bn while its operating margin is expected to fall to 11% from around 13.5% through the nine months ended 26 September.
Some of that impact is coming from the rolldown of $200m of annual revenue from US operations in Afghanistan. Additionally, the company will lose about $600m of annual revenue as two programs decline from their natural peaks, which include a halving of the sale of Black Hawk helicopters.
Lockheed Martin highlighted four key buckets that it says will propel the company back to higher sales growth starting in 2023: hypersonic technologies, a growing group of classified projects, its programs of record, including the new F35 plane, and what it calls wild card programs.
Read more: Lockheed Martin reports lacklustre earnings
The difference between stocks and CFDs:
The main difference between CFD trading and stock trading is that you don't own the underlying stock when you trade on an individual stock CFD.
With CFDs, you never actually buy or sell the underlying asset that you've chosen to trade. You can still benefit if the market moves in your favour, or make a loss if it moves against you. However, with traditional stock trading you enter a contract to exchange the legal ownership of the individual shares for money, and you own this equity.
CFDs are leveraged products, which means that you only need to deposit a percentage of the full value of the CFD trade in order to open a position. But with traditional stock trading, you buy the shares for the full amount. In the UK, there is no stamp duty on CFD trading, but there is when you buy stocks.
CFDs attract overnight costs to hold the trades, (unless you use 1-1 leverage) which makes them more suited to short-term trading opportunities. Stocks are more normally bought and held for longer. You might also pay a stockbroker commission or fees when buying and selling stocks.