Proptech gains steam as companies look beyond Covid economy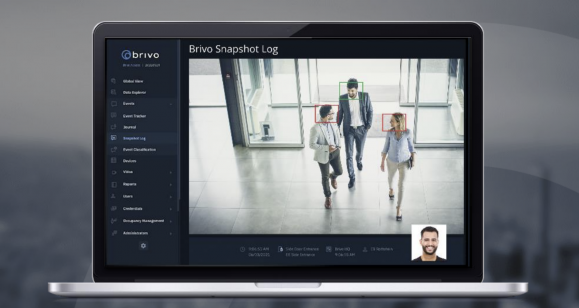 It may have been a mere dream five years ago, but the technology-driven world of proptech is fast becoming a big force in real estate as businesses around the world reopen their doors in the post-Covid-19 economy.
Property technology, as it is also known, is quickly gaining favour with investors as brick-and-mortar companies utilise leading-edge innovations to manage simple tasks remotely such as unlocking doors or dimming lights with the social distancing savvy of a smartphone click.
Like Alexa for your office
Essentially, proptech comes in many forms, but could be compared to a cloud-based version of Amazon's Alexa for your office. So far in 2021, a string of companies have gone public or launched mergers including building security and smart space provider Brivo, which recently announced a special purpose acquisition company (SPAC) merger with Crown Prop Tech Acquisitions worth $800m (£599.6).
Brivo uses data access management tools such as facial recognition to manage deliveries and visitors from offsite. Its clients include Whole Foods, DocuSign and Greystar.
"Brivo is unique not only in that we created the category-defining smart spaces platform, but that our products and services are foundational systems within our customers' buildings, ensuring the safety and security of their tenants, residents and employees," Steve Van Till, founder and CEO of Brivo, said in a news release.
What is your sentiment on AMZN?
Vote to see Traders sentiment!
NYSE ticket BVRS by mid-2022
The merger, expected to close in the first half of 2022, will lead to creation of a company under the New York Stock Exchange ticker "BRVS", the companies said in an investor presentation. Brivo will gain $304m of capital including a $75m private investment led by Golub Capital Credit Opportunities. Those funds will go toward the company's growth plans.
The Bethesda, Maryland-based company said it anticipates generating $417m in revenue as well as an annualised $290m in annual recurring revenue in 2025. The company said it has more than 23 million users and services 72,000 buildings globally.
Richard Chera, Crown's chairman and CEO, said "there is a compelling opportunity to leverage our experience and relationships to further establish the company as the pre-eminent provider of cloud-based access control and smart building technology."
Keeping up with the neighbours
Property technology is going to be key to a return to normal for workplaces, according to a global survey by professional services firm Ernst & Young Global Limited (EY) called 'Are you making smart technology investments or just keeping up with the neighbours?'.
The company said 61% of real estate companies reported using technology solutions through the pandemic, but just 28% use multiple products. (Figures are from late 2020 and more recent figures were not available.)
"More still haven't even begun to think through how this technology can be applied effectively. Property technology (proptech) adoption will play a huge part in how these players evolve to remain relevant," a summary of the report said.
A spokesperson for Canadian industry umbrella group Proptech Collective said 2021 has been a strong year for proptech companies. "There has been a substantial amount of funding, M&A activity and IPO/SPACs over 2021 (it's actually been a record year)," Stephanie Wood told capital.com in an email.
"Some of this has been driven by the pandemic over the last year (i.e. co-working operators acquiring failing competitors), while some are due to the specific areas of the industry maturing (i.e. data, tenant engagement)."
Read more: Presto aims to 'reset' struggling restaurant sector