Private shares trading platform Forge Global prepares $2bn SPAC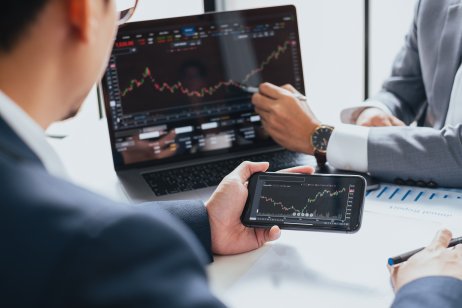 Forge Global, an electronic trading app where investors can exchange shares of private companies before they go public, is itself going public through a merger with Motive Capital, a so-called "blank cheque" or special purpose acquisition company (SPAC).
The deal is valued at $2bn and is expected to net the new combined company up to $532.5m in cash proceeds. Closing is anticipated in either the fourth quarter of 2021 or the first quarter of 2022, Forge Global said.
The SPAC deal also includes up to $100m of cash considerations, including $118.5m raised from Motive Partner's forward purchase agreement and private investment in public equity (PIPE) financing from software company ION Group and investment companies Temasek and Adit Ventures.
Upon closing, the existing Forge equity rollover will constitute 68.8% of the combined company. Motive public shareholders will own 23.3%. The Motive capital funds sponsor will have a 7.5% stake. PIPE investor shares will make up the remaining 3.4%.
Private funding
Forge envisions a growing need for private market funding as it takes companies longer to make their initial public offerings (IPOs), according to a Forge presentation to investors.
The median age of technology companies before they IPO has increased to 12 years from just four years back in 1999, according to a study from the Warrington College of Business at the University of Florida. Furthermore, there are 502 more so-called unicorns – private companies with a valuation of over $1bn – than there were in 2018, according to an investor presentation.
These 762 unicorns were fighting for $7trn in private market assets under management in 2020 and Forge expects that pool of money to grow to $13trn by 2025.
Selling data
Private shares from more than 400 companies have traded on the platform since its inception in 2014 and more than 400,000 registered users – including over 123,000 accredited investors – use the platform.
A new revenue stream Forge plans to launch in full by year-end is the sale of data, which will help the company leverage the private companies that use its platform.
Forge CEO Kelly Rodriques noted on the investor call that companies such as Nasdaq and ICE started as exchanges and now generate 38% and 36%, respectively, of their revenue from the sale of data. Rodriques said 15%-20% of revenue could come from that data stream over the long term.
"We think data has the potential to become a meaningful component of our future revenues," Rodriques said. "We believe private company data is incredibly important within the transitionally opaque private market."
Financials
Forge reported pro-forma revenue $72m in 2020 following its acquisition of a similar pre-IPO marketplace called SharesPost for an undisclosed amount.
In 2021, Forge expects to generate $123m in pro-forma revenue, which would be a more than 70% increase year over year.
Forge chief financial officer Mark Lee said the company's valuation puts it at a discount to other similar high-growth financial tech companies that have gone public recently.
For example, buy-now-pay-later fintech app Affirm went public in January at a valuation of $12bn and nearly doubled that valuation in the following days. Other companies such as Shopify, Afterpay and Adyen have gone public in recent years with similar financial outlooks to Forge, Lee said.
Read more: Blank cheque company deals slide as SEC guidance bites