What is a primary market?
Content
Primary markets are where new assets are offered to investors for the first time. The price you'll see is set by the seller – usually a company or government. One of the most famous primary markets is at the London Stock Exchange.
Where have you heard about the primary market?
Primary markets often hit the headlines when a big, exciting company is planning an initial public offering. This will be the first time investors can buy shares in these companies, so they'll flock to primary markets to make a deal.
What you need to know about the primary market...
The difference between primary and secondary markets is that at a primary market you're buying a new asset directly a company or government. On the secondary market, you're buying assets that have already been traded at least once before. It's like buying something new at a department store versus buying something second-hand from other people on eBay.
Once investors have bought assets on the primary market, they can start trading them among other investors on the secondary market, without involving the company at all.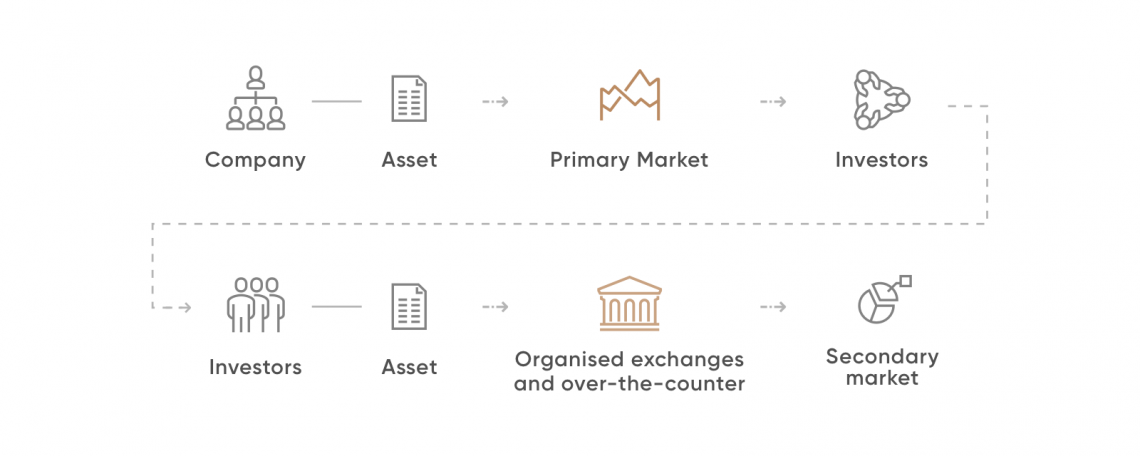 Related Terms