Predictions for US interest rate increases go wild
Subscribe to Weekly Highlights
The major market events for the week ahead right in your inbox.
Subscribe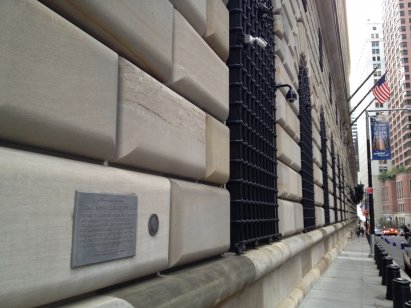 With US Federal Reserve Chairman Jerome Powell stating publicly plans to begin a tightening monetary policy throughout the remainder of 2022, and possibly into 2023, investment bank rate hike predictions vary wildly.
The following is a list of how many rate hikes various Wall Street research groups predict, from the most to least hawkish outlook:
·

B

ank of America

– Rate Hikes: 7

"The Fed has all but admitted that it is seriously behind the curve. With that said, the markets are doing the Fed's job of tightening financial conditions without an actual hike."
·

JPMorgan

– Rate Hikes: 7

"Central banks will be challenged to calibrate policy to contain inflation while prolonging the expansion. We believe central banks can meet this challenge, but policy adjustments will prove larger than markets currently expect."
·

BNP Paribas

– Rate Hikes: 6

"We read Fed Chair Powell's comment that this cycle is different from the previous one as an indication that the Fed's bias is for a steeper tightening than the markets and we had envisaged."
·

Goldman Sachs

– Rate Hikes: 5

"We see a risk that the FOMC will want to take some tightening action at every meeting until the inflation picture changes."
·

Morgan Stanley

– Rate Hikes:

4

"If they need to hike fast, they will. The Fed is showing urgency and being flexible."
·

Barclays

– Rate Hikes: 3

"With reserves balances over $4trn and nearly $1.5trn in (liquidity), we expect it will be difficult for short-term interest rates to trade much above the interest rate floor."

Some of the bank quotes were first reported by SeekingAlpha.
Related reading