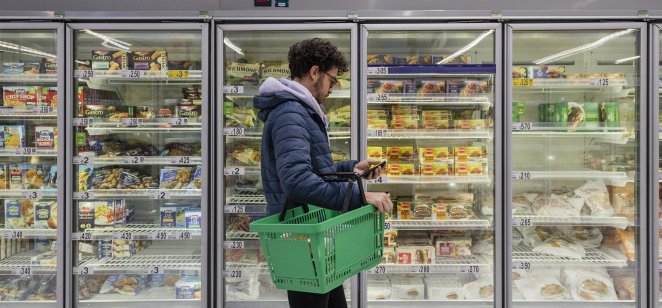 Content
The pound initially fell against the dollar to 1.2253 this morning as national retail sales gloom ripped through consumer spending in May, new data from the Office for National Statistics revealed.
Food shopping sales, down 1.6%, saw the hardest fall as panicked UK shoppers made tough choices at supermarkets to offset massive gas and electricity price surges at the end of April.
What is your sentiment on GBP/USD?
Vote to see Traders sentiment!
Food and heat retreat
The overall number of goods bought fell 0.5% between April and May.
But the stark ONS numbers were additionally supercharged by the GfK Consumer Confidence Barometer's index which slumped to -41 in June – the lowest score recorded since records began in 1974.
This compares with -40 in May and -38 in April. To put these numbers in economic context, the worst confidence GfK score recorded during the pandemic was -36.
"This means consumer confidence is now weaker than in the darkest days of the global banking crisis, the impact of Brexit on the economy, or the Covid shutdown," said Joe Staton, client strategy director at GfK.
UK shoppers spend blow
Overall, UK retail sales volumes fell 1.3% in the three months to May compared with the previous three months the ONS claims, continuing a downward trend since last summer.
Jane Foley, FX strategist at Rabobank, told Capital.com that May's retail sales update was a tough read.
"These numbers combined with the further weakening in the GfK consumer confidence data highlight the downside risks to UK growth which have already been unsettling GBP investors.
"On top of the growth risks, Boris Johnson's leadership had been dealt another blow with the swings in the by-election results.
"All of this underpinned the negative sentiment which has been surrounding the pound for some time now."
Style surge
Does any good news lurk for UK shoppers? Yes, but it's modest pickings – at least for UK shoppers.
A 0.5% month-on-month drop in retail sales volumes in May "was slightly smaller than the consensus forecast for a 0.7% month-on-month decline," says Nicholas Farr, assistant economist at Capital Economics.
"That said," Farr went on, "it was the third fall in four months and is worse than it looks because it follows a downwardly revised rise in April, from +1.4% month-on-month to +0.4% month-on-month."
Clothing sales also saw a 2.2% month-on-month rise "but that was offset by falls in sales at household goods stores and department stores" Farr adds.
Rate rise bump en route
The confidence roiling won't deter the Bank of England from more interest rate hikes thinks the economist.
"But it may add to reasons for the Bank not to accelerate the pace of its tightening, like the Fed [US Federal Reserve].
Either way Farr expects interest rates "to climb from 1.25% now to 3.00% next year, higher than the peak of 2.00% expected by the consensus of analysts."
Pound on the rebound
Mid-morning the pound reversed sharply against the dollar as the greenback retreated; the pound breached 1.2300 before 11am.
Sterling also lifted against the euro, rising to 1.1664.
Looking ahead, retailers are doing what they can to support households by absorbing some costs said Helen Dickinson, chief executive of the British Retail Consortium.
"If costs continue to spiral, Government will need to be ready to support struggling households."
What form that might take is unclear. Many retailers currently have to plan well ahead as Christmas edges into view, however distant it feels currently.
Inflation control
What worries many is the lack of inflation control, raging free-range across much of the economy, for UK shoppers and consumers generally.
Andrew Bailey, the Governor of the Bank of England, spelt this out in late May in a speech at the Oesterreichische Nationalbank, Annual Economic Conference in Vienna.
The UK, he said, faces "a very big negative impact on real incomes caused by the rise in prices of things we import, notably energy. We expect that to weigh heavily on demand."
Earlier this year ex Bank of England policy maker Adam Posen said 80% of Britain's inflation pressures was down to Brexit – higher transport costs and trade barriers, for example.
Risk on
Meanwhile global equities look more bullish.
"Europe's Stoxx 600 is up 1.3%," said Marc Chandler at Bannockburn Global Forex, "through the European morning, its biggest advance of the week and what looks like the first weekly gain in four weeks."
US futures are trading around 0.6%-0.8% higher he adds while the NASDAQ is 4% up and the S&P 500 3.3% stronger overall.
Further reading