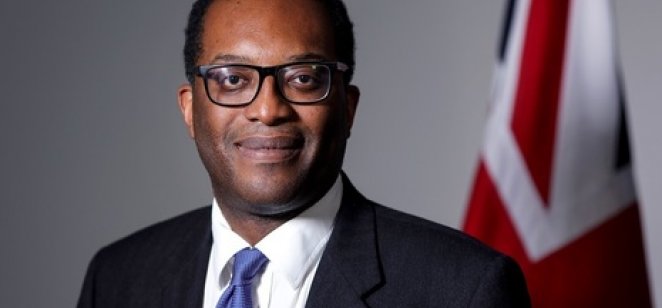 Content
The pound tumbled to a fresh 37-year low on Friday undermined by weak consumer confidence and purchasing manager data, plus a tepid response to the UK finance minister's measures to help boost growth.
In early trade, the pound had been down around 1% versus the dollar (GBP/USD) at a fresh 37-year low of $1.1150, and was 0.2% lower at £0.8718 against the euro (EUR/GBP), after some disappointing data.
Pound vs dollar (GBP/USD) exchange rate chart
Research group GfK, said on Friday that its measure of UK consumer confidence fell to a fresh record low of -49 in September as households "buckle under the pressure of the UK's growing cost of living crisis, driven by rapidly rising food prices, domestic fuel bills and mortgage payments".
This was underlined further by data from the Confederation of British Industry's monthly distributive trades survey, showing retail sales volumes fell a sharp pace in the year to September – down 20%, with retailers remaining pessimistic about the outlook.
What is your sentiment on GBP/USD?
Vote to see Traders sentiment!
Gloomy outlook from purchasing managers
More importantly, the economic outlook, presented by the latest purchasing manager surveys of both manufacturing and services sectors, darkened further. The composite purchasing manager index (PMI) fell to a 20-month low of 48.4 in September, from 49.6 in August. A reading below 50 indicates economic contraction.
Businesses cited major headwinds to growth from high costs and the impact of the weaker economic outlook on consumer spending and production output. Export orders fell sharply, as did orders for new work.
"Companies report that the rising cost of living, linked to the energy crisis, and growing concerns about the outlook are subduing demand and hitting output levels," said Chris Williamson, chief business economist at S&P Global, which co-authored the report with the Chartered Institute of Procurement and Supply (CIPS).
The report was published a day after the Bank of England lifted interest rates by 0.5% to a 14-year high of 2.25%, putting further strain on indebted households.
Chancellor outlines tax and energy relief plans
The pound found some respite by mid-morning in London as UK chancellor Kwasi Kwarteng presented details of plans to aid indebted households and businesses with energy bill aid and tax relief. The mini-Budget, also outlined plans to target growth, just as the UK economy appears to be entering recession.
| | |
| --- | --- |
| Long position overnight fee | -0.0038% |
| Short position overnight fee | 0.0001% |
| Overnight fee time | 21:00 (UTC) |
| Spread | 0.00060 |
| | |
| --- | --- |
| Long position overnight fee | -0.0033% |
| Short position overnight fee | -0.0011% |
| Overnight fee time | 21:00 (UTC) |
| Spread | 0.00040 |
| | |
| --- | --- |
| Long position overnight fee | 0.0000% |
| Short position overnight fee | -0.0000% |
| Overnight fee time | 21:00 (UTC) |
| Spread | 0.100 |
| | |
| --- | --- |
| Long position overnight fee | 0.0036% |
| Short position overnight fee | -0.0106% |
| Overnight fee time | 21:00 (UTC) |
| Spread | 0.040 |
As Kwarteng stood to deliver his speech, GBP/USD stood at $1.1152.
Alongside the expected announcement of caps for monthly energy bills, Kwarteng said the government would aim to reach a trend rate of growth of 2.5% by making fiscal and financial reforms.
"We will turn the vicious cycle of stagnation into a virtuous cycle of growth," he said, citing measures such as deregulation to lower costs and obstacles to growth.
But the word everyone was waiting for, was taxation: the Kwarteng said the government would be scrapping the planned rise in corporation tax to 25%, leaving it 19%. Meanwhile, the planned increase in National Insurance payments was also shelved. Also scrapped were planned rises in alcohol duty.
The chancellor also announced changes to income tax - announcing that all tax codes would be reformed. But for now, he abandoned the top rate of 45%, bringing the maximum income tax payment down to 40%. Meanwhile, the basic rate was lowered to 19%.
As the chancellor finished his speech, the pound had recovered a little ground to $1.1185, but by midday had fallen further – down 1.4% to $1.1099, a low not seen since 1985.
Reaction
The response by analysts and businesses to the chancellor's speech was lukewarm at best, with many commenting that the UK is likely already in recession, and that the government will be adding to Britain's debt burden at a time of historically high interest rates.
"Today's announcement feels very risky," said Ruth Gregory, senior UK economist at Capital Economics.
She continued: "It would not be difficult to imagine growth turning out much weaker. Without a major boost to the supply-side, today's fiscal package just means more inflation, higher interest rates and a higher debt ratio in the future."
Further reading