Oil prices slip as West weighs Russian sanctions over Ukraine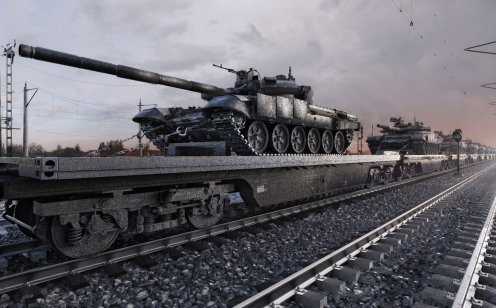 The fear of a Russian invasion of Ukraine has unsettled markets again, with oil prices down and futures trading suggesting a flat-to-lower market open. This morning WTI Crude (T) was down by 0.51% to $71.68 while Brent Crude (B) slipped 0.32% to $75.20. European natural gas futures also rose on Tuesday following more geopolitical jitters.
Yesterday, the Financial Times reported that the US was applying pressure on Germany to block Russia's Nord Stream 2 gas pipeline as part of a sanctions package, should Russia invade its neighbour. Russia is massing thousands of troops on Ukraine's border – possibly as many as 175,000 – the Washington Post has reported.
Nord Stream 2 bargaining chip
Security Adviser Jake Sullivan was confident that Nord Stream 2 couldn't be used as leverage against the West because no gas was currently running through it, S&P Global Platts reported yesterday. The case was quite the contrary, according to Sullivan, who stated that Putin "may not want to take the risk" of gas never running through it.
President Joe Biden and Russian president Vladimir Putin yesterday had a video call with Biden warning Putin of strong economic sanctions and "other measures", Reuters said. Russia has asked for legally binding agreements against NATO expansion in the east that the White House has not provided, the news agency reported.
What is your sentiment on Oil - Crude?
Vote to see Traders sentiment!
Higher oil prices produce war gamble?
In another article, the Financial Times said that the current spike in oil and gas prices is encouraging Russia to increase its foreign policy belligerence, claiming that higher oil prices have in the past been "a reliable harbinger of an aggressive foreign policy stance."
The Financial Times cited Russia's attitude in the 1970s when oil revenues were rising. Russian invaded Afghanistan in 1979. "Oil and today's gas prices do not explain all the conflicts; but experience shows that Russia's leaders are more likely to use military power when they feel emboldened by high export revenues," the article said.
Despite the Russian-US tensions, investors are also watching how the Omicron Covid-19 variant affects the global economy.
Read more: Crypto prices storm back after taking hits