Phala network price prediction: What is phala network (PHA)?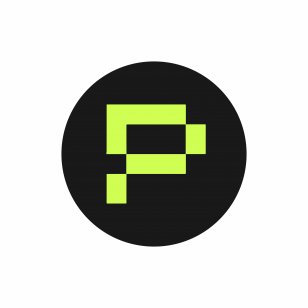 It is designed to make blockchain and cloud technology more secure, but what is phala network (PHA)? Let's see what we can find out, and also take a look at some of the phala network price predictions that were being made on 17 October 2022.
Phala network explained
One of the biggest developments in computer technology over the last 10 years or so has been the growth in cloud computing. The idea that documents, files and even computing power can be stored remotely has, in its own rather subtle way, changed the way both people and computers work. The idea that things can be accessed away from a specific computer – in effect, shared or at least made available for a fee – means that people can request information, files and upgrades in a way that is quick and convenient.
Where does this all link in with blockchain technology? Well, if you think about it, the idea of a network that is both secure and transparent might well have echoes of the cloud. There is, however, one problem that has an impact on the blockchain's potential usefulness. There is an argument that the blockchain – or at least its public version – can have some security issues.
One platform which aims to solve this problem is the Phala Network. This system is permissionless, which means that people can carry out transactions without having to get the approval of a central authority, but it also tries to get around privacy issues using something called Trusted Execution Environment (TEE) hardware. As the whitepaper says: "TEE is a special area in some processors that provides a higher level of security including isolated execution, code integration, and state confidentiality."
The idea is to use cloud computing as a basis for a blockchain-related program, with Phala Network originally based around the Polkadot (DOT) blockchain. That said, a big part of Phala Network's appeal lies in the way it can connect different blockchains to each other.
Every blockchain-based platform needs to have its own native cryptocurrency, and the Phala Network has the conveniently named phala network crypto, also known by its ticker handle of PHA. This crypto gives holders the chance to vote on proposals which have an impact on the system, and can also be used to pay for services on the network, while people who operate the computers, or nodes, on the platform have to deposit a certain amount of the crypto.
One thing that makes the PHA crypto rather different from other coins and tokens is that it is, at its core, rather ambiguous. While the Phala Network itself exists on the Polkadot blockchain, the phala network crypto exists as an offshoot of the Phala Network platform itself, meaning that it exists both on and separate to Polkadot. In turn, this leaves us with a cryptocurrency that, to put it simply, is basically a token and a coin at the same time.
Phala Network was launched in 2018 and was founded by Hong Kong based computer programmers Hang Yin, Singapore based product manager Marvin Tong, Chinese crypto businessman Zhe Wang, software architect Jun Jiang and blockchain security expert Shunfan Zhou, with PHA becoming publicly available in 2020. Something that might also be relevant here is that the documentation for the Phala Network appears to have been written by someone whose first language is not English meaning it might, to the layman, appear to be dense, confusing, poorly-worded and jargon-filled.
Phala network price history
Let's now cast our eyes over the PHA price history. While past performance should never be taken as an indicator of future results, knowing what the coin has done in the past can help us by giving us some very useful context if we want to either interpret a phala network price prediction or else make one of our own.
When PHA first entered the open market in September 2020, it was worth about $0.20. For the first few months of its existence, it operated below that level, but in early 2021 the market shot up and PHA was able to join in the party, reaching an all-time high of $1.41 on May 15. After that, though, both phala network and the market as a whole dropped, with the crypto operating below the dollar for much of the rest of the year. By close of play on 31 December 2021, the phala network crypto was worth $4.24.
So far, 2022 has not been a good year for cryptocurrency, and PHA has suffered along with the overall market. The price has been on a downhill trajectory throughout the year so far, with a series of market crashes having an impact, and with a nadir of an all-time low of $0.07072 on 13 October. After that, though, the price shot up, boosted, at least in part, by the launch of a new smart contract scheme on the network, with the crypto trading at a high of $0.4663 on 15 October.
Since then, the price has settled down somewhat and, on 17 October 2022, it was worth about $0.19. At that time, there were 409,250,000.15 PHA in circulation out of a total supply of one billion. This gave PHA a market cap of around $79m, making it the 269th largest crypto by that metric.
Phala network price predictions
PHA price history from launch to present - Credit: Capital.com
With that all said and done, let's take a look at some of the phala network price predictions that were being made as of 17 October 2022. It is important to remember that price forecasts, especially for something as potentially volatile as cryptocurrency, very often end up being wrong. You should also note that many long-term crypto price predictions are made using an algorithm, which means that they can change at a moment's notice.
Firstly, CoinArbitrageBot was rather upbeat in its phala network coin price prediction, saying that it believed the crypto could trade at $0.24315 by the middle of November. The site then went on to suggest it could be worth $0.43282 next year and a little over $0.77 in 2024. The site's phala network price prediction for 2025 saw the coin potentially reach a little under $1.25, before it suggested that the crypto could be worth just below $2.02 in 2026. How much credence you give to this particular PHA price prediction will depend on whether, after having made sure to do your own research, the token can rise by more than 110% over the course of the next year or so.
Next, CaptainAltCoin made a phala network price prediction that saw the rest of the year ending up being rather bearish, with the coin falling to $0.1958 in December. In 2023, there could well be some recovery, with PHA potentially trading at $0.3237 in October. The site then predicted that the rise could continue into 2025, when PHA could trade at $0.5563, before dropping by October 2027, when the forecast was for the token to be worth $0.4952. The site went on to make a phala network price prediction for 2030 that saw it trade at $1.39, with the forecast sticking its neck out to argue that the coin could be worth $2.78 in 2040.
Meanwhile, CryptoPredictions.com had a very optimistic phala network price prediction for 2022, claiming the coin could close the year at $0.40 before reaching $0.433 in October next year. By October 2024, the site thought that PHA could end up being worth $0.436. By October 2025, the forecast was for phala network to be worth $0.5556, with the price potentially growing to $0.6547 12 months after that. The site then argued that PHA could close 2026 at $0.66949.
Finally, WalletInvestor took another, more bearish, view in terms of its phala network crypto price prediction. The site said that it thought the coin could be in for a tough 12 months, with it potentially dropping to a mere $0.00592 by the middle of October 2023.
When considering a PHA coin price prediction, it's important to keep in mind that cryptocurrency markets remain extremely volatile, making it difficult to accurately predict what a coin or token's price will be in a few hours, and even harder to give long-term estimates. As such, analysts and algorithm-based forecasters can and do get their predictions wrong.
If you are considering investing in cryptocurrency tokens, we recommend that you always do your own research. Look at the latest market trends, news, technical and fundamental analysis, and expert opinion before making any investment decision. Keep in mind that past performance is no guarantee of future returns. And never trade with money that you cannot afford to lose.
FAQs
Is phala network a good investment?

It is difficult to tell. While the platform does certainly appear to have its uses, the amount of jargon in the systems technical documents and, perhaps more worryingly, its wiki might well leave potential investors bewildered and deciding to put their money into something that clearly explains what it is and what it is designed to do. Also remember that, while the crypto has enjoyed a recent price boost, we do not know how long that will last.

Remember, you should always carry out your own thorough research before making an investment. Even high market cap cryptocurrencies have proved vulnerable to the current bear markets. So investors should be prepared to make losses and never purchase more than they can afford to lose.
Will phala network go up or down?

It is hard to say. While sites like CryptoPredictions.com are optimistic, the likes of WalletInvestor are far more downbeat in terms of their PHA price predictions, while places like CaptainAltCoin are somewhat in the middle, suggesting that things can get worse before they get better. Remember, too, that price predictions very often turn out to be wrong, and that prices can go down as well as up.

In volatile cryptocurrency markets, it is important to do your own research on a coin or token to determine if it is a good fit for your investment portfolio. Whether PHA is a suitable investment for you depends on your risk tolerance and how much you intend to invest, among other factors. Keep in mind that past performance is no guarantee of future returns. And never invest money that you cannot afford to lose.
Should I invest in phala network?

Before you make a decision as to whether or not to invest in PHA, you will need to do your own research, not just on the Phala Network, but on other cloud-related blockchain platforms.

Ultimately, though, this is a question that you will have to answer for yourself. Before you do so, however, you will need to conduct your own research and never invest more money than you can afford to lose because prices can go down as well as up.