Omicron virus concerns drive Indian equity markets down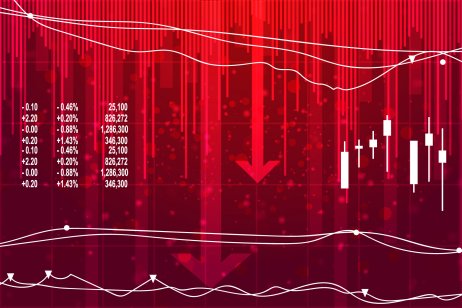 Indian shares dropped the most in 10 days, finishing lower for a second straight session on Monday, pulled down by mounting concerns that rising coronavirus infections could once again disrupt economic activity.
The benchmark equity indices tumbled 1.65% each through the day. While the National Stock Exchange's (NSE) Nifty50 ended at 16,912.25 points, the S&P BSE Sensex closed at 56,747.14 points.
Sectoral indices across the NSE were in the red on 6 December.
The Nifty IT index, comprising 10 technology firms including software developer Coforge, dropped 2.7%
The Nifty Pharma index, a basket of 20 drug manufacturers including Divi's Laboratories, plummeted 1.87%
The Nifty Auto index, a basket of 15 automotive firms including tyre maker Balkrishna Industries, fell 1.84%
The Indian rupee was trading 0.21% lower to the US dollar, to INR75.40 as of 16:40 hours local time (UTC+5:30).
On the Nifty50
Chemicals manufacturer UPL was the sole gainer, rising 0.44% despite the downbeat sentiments.
Meanwhile, IndusInd Bank, Tata Consumer Products and insurance provider Bajaj Finserv were the top losers, shedding 3.7%, 3.36% and 3.27% respectively.
On the Sensex
All 30 counters crashed.
Stocks in IndusInd Bank, Bajaj Finserv and the nation's second-largest telco Bharti Airtel (Airtel) were the biggest losers, shedding 3.75%, 3.43% and 2.96% respectively.
RBI to hold rates
"Whereas many EM (emerging market) central banks have been hiking rates aggressively, the Reserve Bank of India (RBI) has been taking only baby steps towards policy tightening over the past couple of months," said London-based research firm Capital Economics' senior India economist Shilan Shah.
"And the emergence of the Omicron Covid-19 variant only reinforces our view that it will continue to move very cautiously. In all, we think the Monetary Policy Committee (MPC) will announce further small measures to drain liquidity from the banking sector at the conclusion of its policy meeting on Wednesday 8 December as it continues to lay the groundwork for policy rate hikes from mid-2022," Shah wrote in a 1 December note to clients, published on his firm's website.
Read more: Indian equities to take cues from rate move, Omicron spread