Oracle (ORCL) up 10% after topping sales, earnings estimates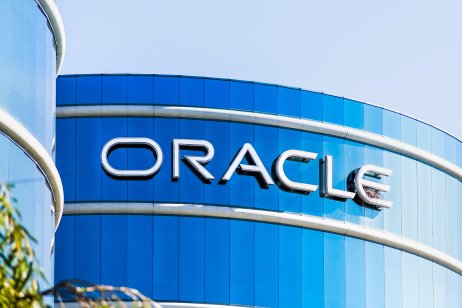 Oracle's stock soared more than 10% in after-hours trading Thursday as the company beat adjusted earnings and total revenue estimates.
Austin, Texas-based Oracle reported adjusted earnings per share (EPS) of $1.21 while analysts polled by Dow Jones expected adjusted EPS of $1.11.
However, Oracle reported a net loss of $1.25bn (£945m) due mainly to a $924m operating loss related to the judgment in a lawsuit over former Co-CEO Mark Hurd's employment, which came after Hurd joined Oracle from Hewlett Packard in 2010.
The legal cost was a one-time, non-recurring charge, but it affected revenue and free cash flow, said CEO Safra Catz on a conference call with analysts.
Oracle ranks as one of the world's largest software companies. It sells database software and technology, cloud-engineered systems, and enterprise software products
Revenue rises 6%
For accounting purposes, the latest report period served as the second quarter of Oracle's 2022 fiscal year.
Total revenue rose 6% to $10.4bn, beating Cowen & Company analyst Derrick Wood's estimated 4% rise.
In a research note for clients that he provided to Capital.com, Wood said his estimate was in line with Wall Street's prediction.
What is your sentiment on ORCL?
Vote to see Traders sentiment!
Cloud revenue growth
Oracle's cloud-based business revenue grew 22% to $2.7bn.
"As a result, we expect cloud revenue (percentage growth) will accelerate further and exit the fiscal year in the mid-20s," Catz said.
She anticipates that the company's cloud offerings will generate higher operating margins, which are closely watched by analysts and investors.
"Cloud is fundamentally a more profitable business compared to on-premise (business), and I expect our operating margins this year will be the same (as), or better than, pre-pandemic levels of 44%," she said.
Infrastructure revenue climbs 5%
Infrastructure revenue on a GAAP basis was up 5% to $4.4bn, she said.
"I expect the infrastructure revenue growth rate will continue to ramp higher through the fiscal year," Catz said.
Catz said total third-quarter revenue is expected to grow 6% to 8% in constant currency. That estimate surpassed the 5% anticipated by Wood and the Street.
Oracle's stock is up about 37% since the beginning of the year.
"We think shares can continue to grind higher alongside accelerating cc rev growth through FY22," Wood wrote. "But we think (foreign-exchange) dynamics do pose some potential near-term headwinds on the stock."
Read More: Renren (RENN) falls 50% as court rejects settlement agreemen