Oracle (ORCL) down nearly 3% on Cerner (CERN) $28bn deal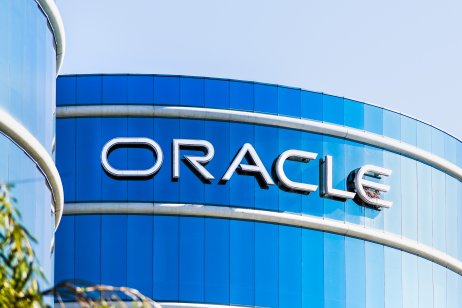 Oracle (ORCL) stock was down nearly 3% to $90.12 per share by 14:30 UTC Tuesday after the enterprise software provider announced a deal to acquire health-care technology company Cerner (CERN).
Including Tuesday's dip, the stock has lost more than 3% in value over the last four trading weeks. But the stock is up more than 42% so far in 2021.
Cerner shares are flat. The stock opened at $90.56, little changed from Monday's closing price of $90.49.
Cerner deal
On 20 December, Oracle announced its intent to acquire Cerner for $28.3bn (£21.36bn) in cash. The deal is Oracle's largest-ever acquisition and will serve to bolster the company's health-care technology vertical, according to some analysts.
The proposed transaction values Cerner at 17.5 times EBITDA according to Fitch Ratings.
Closing is expected next year, subject to customary approvals.
Jason Ader, an analyst at William Blair, wrote in a note to investors that the deal will allow Oracle to "play a more pivotal role in this secular theme" despite its inherent risks.
The acquisition will strengthen Oracle's position in the health-care IT industry, where Cerner controls a more than 25% share of the US acute care Electronic Health Records market, according to Standard & Poor's.
What is your sentiment on ORCL?
Vote to see Traders sentiment!
Debt may grow to $87bn
Ader said the transaction's size poses a threat to the Austin, Texas-based company's net debt level, risks disrupting the new company's operations and culture, and could stymie Oracle's long-term growth rate and margins.
Cerner has about $1.8bn of debt, according to Fitch Ratings and Oracle reported $5bn of current notes payable and $73.4bn of non-current notes payable and other borrowings as of 30 November.
Fitch said: "The announced agreement to acquire Cerner could result in the company deviating from its previous plan to reduce its debt to $76bn by FY2022," with Adler estimating Oracle will have to expand net debt to nearly $87bn to pay for the deal.
Growth concerns
At a time when Oracle's leadership is touting "top- and bottom-line acceleration," Ader said the acquisition of a "slow-growth, lower-margin business" is concerning.
According to Cerner's third quarter earnings statement, the company reported revenue of $1.4bn and an operating margin of 15.3%,
The company's revenue totals represent 7% growth on an annualised basis, though its operating margin was slashed in half from a year ago.
Next year, Ader estimates that Cerner could account for as much as 14% of Oracle's total revenue.
Moody's Investors Service said Oracle could generate substantial revenue synergies from the combination over time. "However, the acquisition will meaningfully weaken Oracle's financial profile initially and increase execution risk," Moody's analyst Raj Joshi said.
Oracle expects Cerner to be accretive to earnings on a non-GAAP basis in the first full fiscal year after closing and will contribute substantially more to earnings in the second fiscal year and thereafter.
Future performance
Despite the concerns Ader mentioned, he added that doesn't change William Blair's "long-term structural concerns" for Oracle.
Ader maintained his "Market Perform" rating with a target price of $96.62 per share.
Fitch placed Oracle on Rating Watch Negative on the expectation the transaction will result in single- to multi-notch downgrades.
Moody's placed its ratings on Oracle under review for downgrade to reflect the likelihood of a meaningful deterioration in Oracle's cash balances and financial leverage.
Standard & Poor's placed Oracle on CreditWatch Negative on the belief the company will have difficulty managing such a large debt structure in the high-yield market.
Read more: Oracle (ORCL) to buy CERN in .3bn health-care records deal