OpenSea adopts new practices after 'insider trading' breach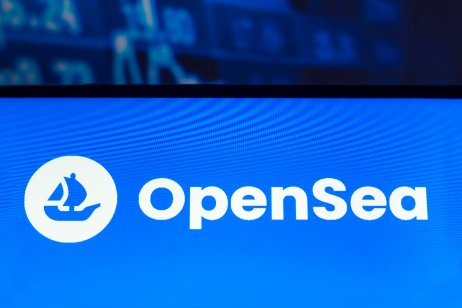 Non-fungible token trading platform OpenSea has fired an employee who engaged in insider trading activity and instituted new measures to prevent future breaches, the company announced.
Additionally, the company will conduct a review of its practices and restricted all employees from trading in any digital asset on their platform.
OpenSea.io is an online marketplace for digital collectibles called non-fungible tokens, along with gaming items and other virtual items backed by a blockchain. Anyone can buy or sell items through a smart contract.
Employee used false identity
In a post on the company's public blog reporting its findings, OpenSea said an employee with knowledge had purchased stakes in upcoming offerings under a false identity prior to OpenSea listing the particular NFTs.
"We have a strong responsibility to our community, and we take any breach of trust incredibly seriously," OpenSea co-founder and CEO Devin Finzer Tweeted Thursday afternoon.
"We've taken additional steps to address this and are investing in policies that move the space towards greater transparency and openness," Finzer said.
Employees barred from buying, selling NFTs
In the future, employees will be barred from buying or selling stakes in any NFTs on the OpenSea platform, or any of the content creators trading on the homepage. Employees are also forbidden from using confidential information to buy or sell any NFTs "whether available on OpenSea or not."
The former employee in question was not publicly identified, although rumours circulated on social media speak about OpenSea's head of product Nate Chastain making roughly $4,400 (£3,190.15) on a single NFT trade 20 minutes after being posted on the OpenSea exchange.
"We do not take this behaiour lightly," the blog post reads. "Upon learning of this conduct, we immediately commissioned a third party to conduct a thorough review of the incident and make recommendations on how we can strengthen our existing controls."
OpenSea largest NFT market
New York City-based OpenSea – the operating name of Ozone Networks – claims to be the first and largest NFT marketplace. Trades over OpenSea are in cryptocurrency, using open protocols such as Ethereum and REC-721 and ERC-1155 interoperable standards.
Dallas Mavericks NBA team owner Mark Cuban is the primary backer of OpenSea, which raised $100m in a private funding round in July, which set the value at $4.5bn.
Read more: Clearsale IPO raises 4m, partners with Bold Commerce