OPEC+ members approve production increase for January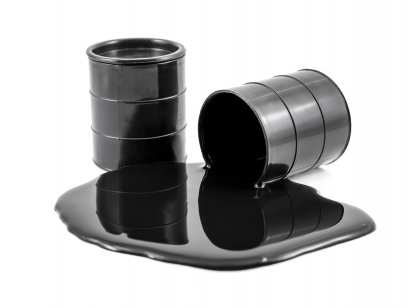 OPEC+ nations voted Thursday to maintain the amount of oil they plan to release to the world, which could ease the pressures on some countries, including the US, which are struggling with pricing, while keeping inventories in check.
The announcement sent future prices up slightly on the New York Mercantile Exchange Thursday afternoon. At 13:00 ET (UTC-5) January delivery of West Texas Intermediate was up 1.25% to $66.39 per barrel, down from around $78 a barrel last week. Brent crude was up 0.9% to $69.49 per barrel, from $79 in late November.
OPEC countries, led by Saudi Arabia, and their allies, headed by Russia, voted to stick with a modest 400,000 barrel a day output increase for the month of January.
Andy Lipow, president of Lipow Oil Associates, told Capital.com: "I think that is what the world was expecting."
The OPEC+ move "either shows confidence that global demand is a lot better than the market thinks, or it's a sign that they did not want to get into a diplomatic situation with the Biden administration," Phil Flynn, senior market analyst at The Price Futures Group, told MarketWatch.
Pressure release
In an interview with Capital.com, Lipow said the move should ease pressure on large oil consuming nations, such as the US, China and India. For the last couple of OPEC+ meetings those nations have requested the cartel increase its output to offset sky-high price increases. However, the Vienna, Austria based organization refused, allowing prices continued to climb.
Apparently, the vote wasn't unanimous. Lipow said a handful of countries, including Russia and the United Arab Emirates, were favourable towards increasing output.
In recent weeks, several nations, including the US and India, announced they would release millions of barrels from their Strategic Petroleum Reserves. US President Joe Biden green lighted the release of 50 million barrels of oil from the Strategic Petroleum Reserve. The goal is to increase supplies and temporarily lower retail petrol prices. However, pump prices have only dropped a couple pennies in the US.
What is your sentiment on Oil - Brent?
Vote to see Traders sentiment!
Omicron
During the height of Covid-19, OPEC+ members voted to slash production as travel restrictions were put into place globally. When the world started to reopen, the cartel decided to slowly increase production. However, with the Omicron variant quickly spreading across the globe, members were hesitant, to make further changes in production and stayed the course.
The vote suggests members need more time to examine the numbers, said analysts.
The AP reported Saudi Energy Minister Abdulaziz bin Salman brushed aside any impact the little-understood variant would have on oil demand, telling the kingdom's Asharq al-Awsat newspaper: "We are not worried." However, the cartel delayed it meeting this week, hoping for more information as to if and when the variant will send the world back into a global lockdown or not.
OPEC+'s next meeting is slated for 4 January 2022, according to the organisation.
Market watchers said if Omicron continues to spread, there's a likelihood production could be cut.
The first US case of Omicron was reported Wednesday involving an individual from California who returned from South Africa on 22 November.
Read more: OPEC+ hinting at not releasing additional oil supplies