Online marketplace Snapdeal files for $165m Mumbai IPO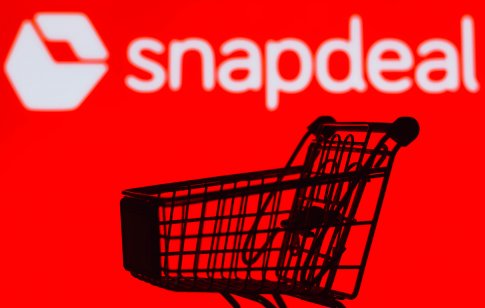 E-commerce platform Snapdeal filed draft papers for an initial public offering (IPO) of its shares with India's markets regulator on Tuesday.
The Softbank Group-backed online marketplace is looking to raise INR 12.5bn ($165.4m) from the proposed initial share sale.
Of the existing 71 stakeholders, Softbank Group, private equity major Sequoia Capital, Canadian fund Ontario Teacher's Pension Plan Board and five other shareholders will dilute their stake through the public offering.
Softbank owns 35.41% of Snapdeal. Founders Kunal Bahl and Rohit Kumar Bansal together own 20.28% but are not selling any of their stake, per the draft red herring prospectus (DRHP) filed with the Securities and Exchange Board of India (SEBI).
The bulk of the funds raised will be utilised for "organic growth initiatives". Axis Capital, BofA Securities India, CLSA India and JM Financial are the book-running lead managers (BRLMs) to the issue.
Evolution and current reach
Snapdeal, founded in 2007, started off as a coupon booklet business, which was transformed into an online deals platform in 2010 and a digital e-commerce marketplace in 2012.
Snapdeal boasts of more than 550 million monthly page views, over 200 million app installations and some 40.15 million monthly active users. Repeat customers drive 77% of its business, according to the DRHP.
Who buys from Snapdeal?
The shopping site hosts merchandise across several categories, including fashion, home & general merchandise and beauty & personal care, among others. Though it serves users across the sub-continent, its aim is "to attract value buyers who belong to the mid-income segment and are predominantly located in (the smaller) cities of India which, according to [management consultancy] RedSeer form the majority of the untapped value e-commerce buyers".
In a recent blog post, Snapdeal chief executive Bahl said that "some of the top towns and cities where (the firm's) customers live are Malapuram, Cuddapah, Salem, Kalyan, Silchar, Nagaon (and) Sangli, among others."
"The fact that 50% of Indian households fall in the approx (INR 200,000-500,000) per annum income segment is what makes the value lifestyle retail market in [the country], at $88bn, a massive opportunity," he added.
Read more: India's Syrma SGS Technology to raise 7m through IPO