Omicron sparked equity fund sell-off: Calastone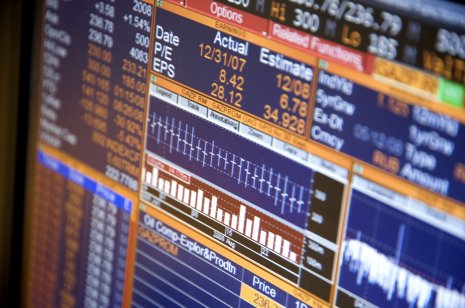 News of the Omicron variant of Covid-19 caused "abrupt sales" of equity funds, according to new research.
Worries that Omicron – which was classified as a variant of concern by the World Health Organisation (WHO) on 26 November – was more transmissible than previous variants and could lead to an increase in cases and deaths caused some governments to impose near-immediate bans on travel from some countries, and raised the spectre of further hard lockdown measures being reimposed over the winter.
According to fund network Calastone, investors sold £83m in equity fund holdings on Friday 26th and Monday 29th November, with the overall volume of transactions rising 60% between Thursday and Monday.
Market moves
"Covid-19 continues to be a key driver of both market sentiment and fund flows," said Calastone head of global markets Edward Glyn, though he noted the selling was measured, not a rout.
"The Omicron story has not yet been written, so it could all end up being a fuss about nothing, or it could lead us all back into lockdown. Until that is clear, volatility will continue to be a key theme," Glyn added.
Previous pandemic scares have caused stock market declines which – the New York Times reported yesterday – have been followed by progressively swifter recoveries.
While the S&P 500 index took 25 weeks and 6 days to rebound after the start of the pandemic, it took 10 weeks to recover after a spike in cases and deaths in autumn 2020 and seven weeks to shake off the impact of Delta, which was designated a variant of concern by the WHO in May 2021.
Equity inflows
Equity funds saw net inflows of £528m in November despite the end-of-month sell-off, Calastone's research also showed.
However that was just a third of the average over the last twelve months, while US and European equity stocks had net outflows of £395m and £534m respectively.
Calastone said the outflow was due to a "growing increase in risk aversion among investors".
The firm said this was underlined by a sharp increase in inflows to safe-haven money-market funds, which saw a net inflow of £108m in November after 12 months of outflows.
ESG boom
The net inflow into equity funds was powered by environmental, social and corporate governance (ESG) funds, which saw record inflows of £1.5bn.
Equity funds with no ESG mandate suffered outflows of £1bn for the second month in a row.
"It's clearly cannibalising other types of fund now in the race for new capital," said Glyn.
"When investors have cash to add, they add it to ESG, and any impulse to sell is felt by other categories."
Read more: Omicron virus concerns drive Indian equity markets down