Omicron may slow jet fuel demand recovery until end of March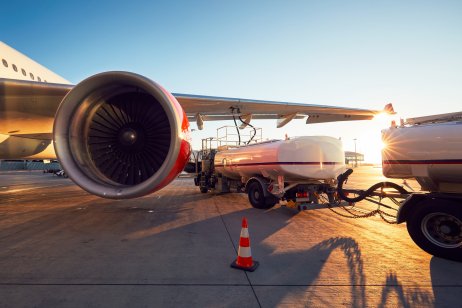 The main impact of the coronavirus Omicron variant on the oil market would be concentrated at end of the fourth quarter of 2021 and the first quarter of 2022 when jet fuel demand is expected to be the most hit.
"Many countries have banned flights from specific African countries, and/or have instituted quarantine measures for arriving travellers due to the emergence of Omicron Covid-19 variant," said Yitian Lian, research associate at consulting firm Wood Mackenzie, in an email to answer Capital.com's questions.
This will slow jet fuel demand recovery which was initially seen in the late third quarter or early fourth quarter of this year as many countries were opening their borders to international travellers.
Fast spreading
Director-General of World Health Organisation (WHO) Tedros Adhanom Ghebreyesus on Tuesday said Omicron, which was first detected in South Africa, has now spread to 77 countries. The UK has recorded one death due to the variant.
Omicron is spreading at a rate we have not seen with any previous variant. I need to be very clear: vaccines alone will not get any country out of this crisis.
It's not vaccines instead of masks, distancing, ventilation or hand hygiene.
Do it all. Do it consistently. Do it well. pic.twitter.com/YAVfJXsviQ

— Tedros Adhanom Ghebreyesus (@DrTedros) December 14, 2021
Wood Mackenzie, however, forecasts that Omicron impact on gasoline and diesel demand will be more limited.
"In light of the emergence of the Omicron variant, most countries around the world are currently focusing on rolling out booster jabs instead of movement restrictions. We believe countries will be reluctant to impose movement restrictions unless there is a surge in the number of cases," Yitian Lian added.
With that, the firm has revised down global liquids demand to 420,000 barrels per day (bpd) with 300,000bpd of this revision related to jet fuel.
Asia to lead oil demand recovery
The International Energy Agency (IEA) also revised down its global oil demand forecast for 2021 and 2022 by 100,000bpd on an average, as new international travel restrictions related to Omicron is expected to reduce jet fuel use. The agency forecast global demand to grow by 5.4 million bpd in 2021 and a further 3.3 million bpd in 2022.
Oil demand in Asia is expected to continue next year with its growth forecast at 5.5% in 2022, after rising by almost 7% in 2021, said Yanting Zhou, Wood Mackenzie's head of APAC Economics, in a separate email. Asia is forecast to lead the global oil demand recovery in 2022.
"Based on this, refining margins are expected to recover further, providing some much-needed respite for the region's refiners over the next 12 months," she added.
She warned that a combination of the Omicron variant and inflationary pressures could slow or even reverse the expected recovery in oil demand.
Emission tax
"If Omicron proves to be severe, then fresh restrictions on travel could last beyond the first quarter and threaten the revival outlook," she added.
These risks come as Asian refiners were under rising pressure from shareholders and governments to reduce their emissions. She added that if the threat of a tax on refinery emissions became real in 2022, it could lead to more refinery closures in Asia.
Read more: Oil prices retreats on lower travel expectations due to Omicron