Okyo Pharma (OKYO) stock jumps after positive dry eye trials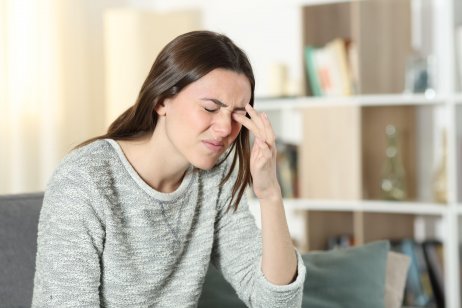 London-listed Okyo Pharma saw its stock price jump in morning trading after providing a positive update on its drug candidate OK-101, proving pain and inflammation relief for dry eye disease (DED).
The stock was up 10% shortly after opening before – falling back to 7.14% to 7.5p late-morning.
Dr Pedram Hamrah, interim chair of ophthalmology, cornea specialist and clinician-scientist at Tufts Medical Center, Boston, who has collaborated on the project said: "Ocular pain, which can exhibit as a severe, chronic or debilitating condition in patients suffering from a host of ophthalmic conditions, is presently treated by various topical and systemic treatments in an off-label fashion."
No commercial treatments
He added: "However, there are no approved commercial treatments currently available for this condition, and we are excited about these positive results with OK-101 in our neuropathic corneal pain model of this disease."
Raj Patil, PhD, chief scientific officer at Okyo said: "The pain-relieving potential of a dry eye drug is very important because a considerable number of dry eye patients with chronic inflammation suffer from ocular pain, and a burning and gritty sensation.
"The discovery of the pain reducing feature of OK-101, in addition to its known anti-inflammatory activity, offers the opportunity that our drug could potentially provide pain relief in addition to reducing ocular inflammation in the millions of patients suffering from DED."
Earlier this month, Okyo said it expected to start human studies with a Phase 2 clinical trial in DED patients in the fourth quarter of 2022.
Read more: Oxford Biomedica (OXB) signs agreement with cancer group