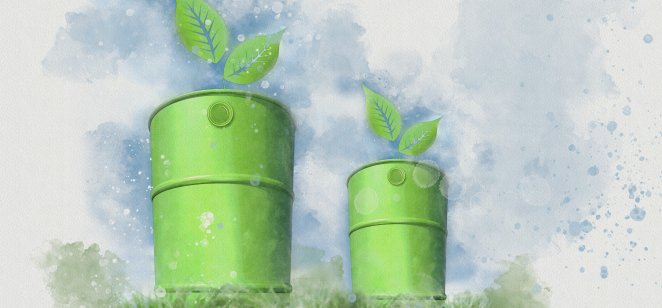 Content
Global energy investments are set to rise this year to well above pre-pandemic levels, with almost two-thirds of all capital expenditure earmarked for renewable energy, according to the International Energy Agency (IEA).
Global energy spending will pick up by 8% to reach a total $2.4trn this year, according to IEA data published last week. Of that expenditure, over $1.4trn will be invested in clean energy.
"But overall, the relative weakness of clean energy investment across much of the developing world is one of the most worrying trends revealed by our analysis," the IEA observed.
"High prices are a blunt instrument to foster more sustainable choices, especially in poorer countries, in the absence of supportive policies. There is a real risk that today's energy crisis will push millions back towards energy poverty: nearly 90 million people in Asia and Africa who had previously gained access to electricity, can no longer afford to pay for their basic energy needs," the energy watchdog noted.
Crude needs
The energy transition cannot happen at the flick of a switch, and the global economy will need crude oil and natural gas in the interim, said Capital.com analyst Piero Cingari.
"Bottom line... in the absence of a severe global recession, oil might potentially continue to trade over $100 per barrel for the next 18 months," he said.
What is your sentiment on Natural Gas?
Vote to see Traders sentiment!
Meanwhile, "natural gas in the United States will need to regain export capacity before resuming to a rally, while the Dutch TTF in Europe might see further upside pressures," Cingari added.
The oil and gas energy sector has "underinvested significantly" over the past decade, despite very low and attractive borrowing rates, as concerns about an energy transition to renewables weighed heavily on companies' investment plans.
"Because of the assumption that the number of electric vehicles (EVs) will increase, completely replacing those powered by fossil fuels, the world's energy supply has been barely sufficient to meet the demand for fossil fuels in the coming years," said Cingari.

"But when shocks happen that disrupt supply (like the war in Ukraine) or make demand skyrocket (like when sectors reopened after the coronavirus lockdowns), there are huge forces pushing energy prices up."
Cingari said the energy transition can't happen overnight."
"The engine of the global economy will continue to require oil and gas in the interim. As a result, transitioning to a world without oil and gas will be a difficult and costly process in the coming years, because supply constraints could persist," he said
"This has the potential to provide a floor in commodity energy prices."
How will crude oil prices react?
Despite the fact that the chances of a recession are already substantially priced in by the stock market, crude oil has maintained stubbornly over $100 per barrel. For oil to fall below $90, the level at which it traded prior to the outbreak of the Russia-Ukraine conflict, a severe recession must occur.
In any case, given the tight balance between global supply and demand, a return to pre-Covid-19 levels (below $70 or $80 a barrel) seems unlikely at this point.
How will natural gas rates act?
Natural gas in the United States "recently experienced a meltdown" following an outage at a liquefaction plant located off the Texas coast. The Freeport terminal produced about two billion cubic feet per day of liquefied natural gas (LNG), or roughly 16% of the nation's annual LNG export capacity.
"Prior to June, the increase in US natural gas prices was due to the booming export volumes at premium prices to Europe, given the need for (countries there) to wean themselves off of Russian supplies. In the absence of a complete capacity recovery in the US, which is unlikely by the end of the year, the prospect for exporting LNG from the US to Europe is jeopardised, and prices have adjusted correspondingly," Cingari said.
"On the contrary, Dutch TTF prices have resumed their rise, exactly because fewer LNG cargoes are presently arriving from the US and Asia (due to a heat wave), and tensions with Russia have resurfaced," he added.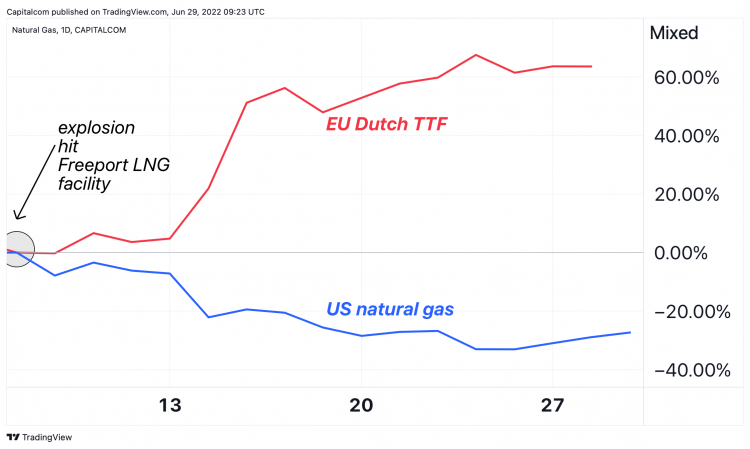 Read more