Oil prices fall more than 1% on doubt about economic recovery
Subscribe to Weekly Highlights
The major market events for the week ahead right in your inbox.
Subscribe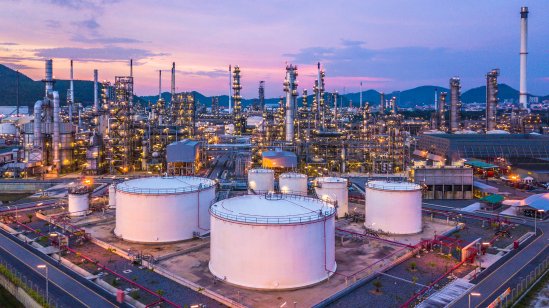 Content
Oil prices extended losses on Monday in Asia, as weaker-than-expected US jobs data released last week renewed concern about the trajectory of US economic recovery.
International-benchmark Brent oil futures dropped by 1.14% to USD71.78 a barrel, while US West Texas Intermediate slipped 1.10% to USD68.53 a barrel.
The US Bureau of Labor Statistics reported the country added 235,000 jobs in August. It was the lowest in seven months and well below the forecast of 750,000 as a surge of COVID-19 infections may have discouraged hiring and job-seeking.
Impact on demand
"The deceleration in hiring raised concerns that the delta variant of COVID-19 is having an impact on the US economy, which would ultimately impact demand," ANZ Bank said in its morning briefing, on Monday.
Separately, Saudi Aramco will cut its October official selling prices by between USD1 and USD 1.30 a barrel for all crude grades sold to Asia, the company's biggest buyers, according to the firm's pricing document seen by Capital.com.
Saxo Bank in its note on Monday said the discounts by Saudi Aramco to Asian buyers were more than expected.
Ida limit price drop
"A move that could signal a desire to retain market share at a time of increased competition while the Asian market recovers from a demand slump caused by the resurgence of the delta coronavirus variant," Denmark's Hellerup-based bank said in the note.
However, the decline in prices is limited by expectations of lower US supply this week after Hurricane Ida pounded offshore production platforms in the Gulf of Mexico.
The US Bureau of Safety and Environmental Enforcement estimated on Sunday, 5 September that 88.32% or 1.6 million barrels of oil a day in the Gulf of Mexico has been shut in.
Asia refiners seek cargoes
In addition to limited US supply, signs of demand recovery in China also supported prices.
"With China overcoming another outbreak of COVID-19, independent refiners have become increasingly active in the physical market," ANZ Bank noted.
Read more: Wild week for oil and gas